Lane Community College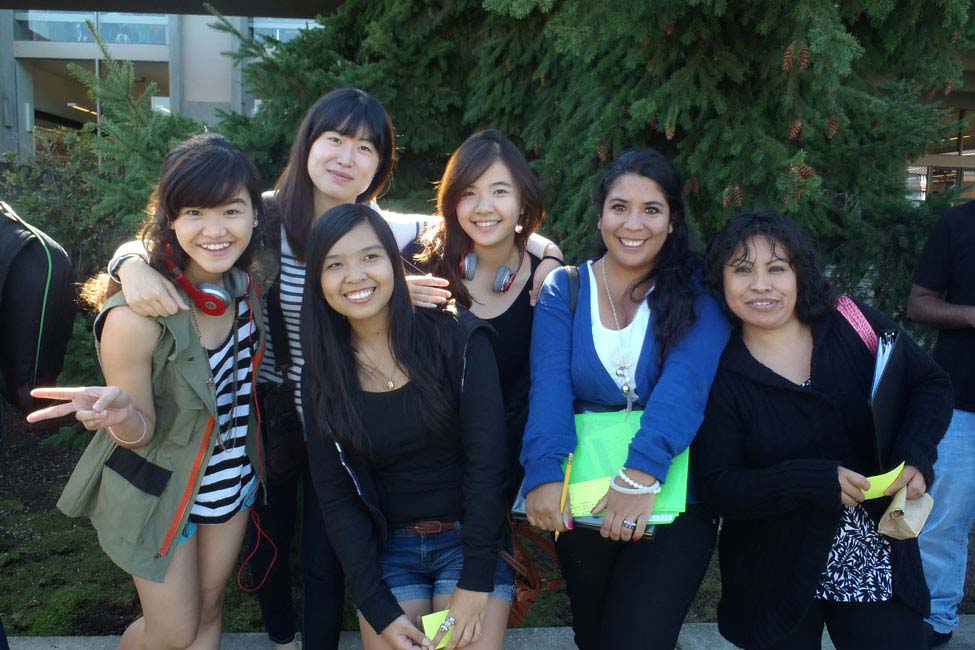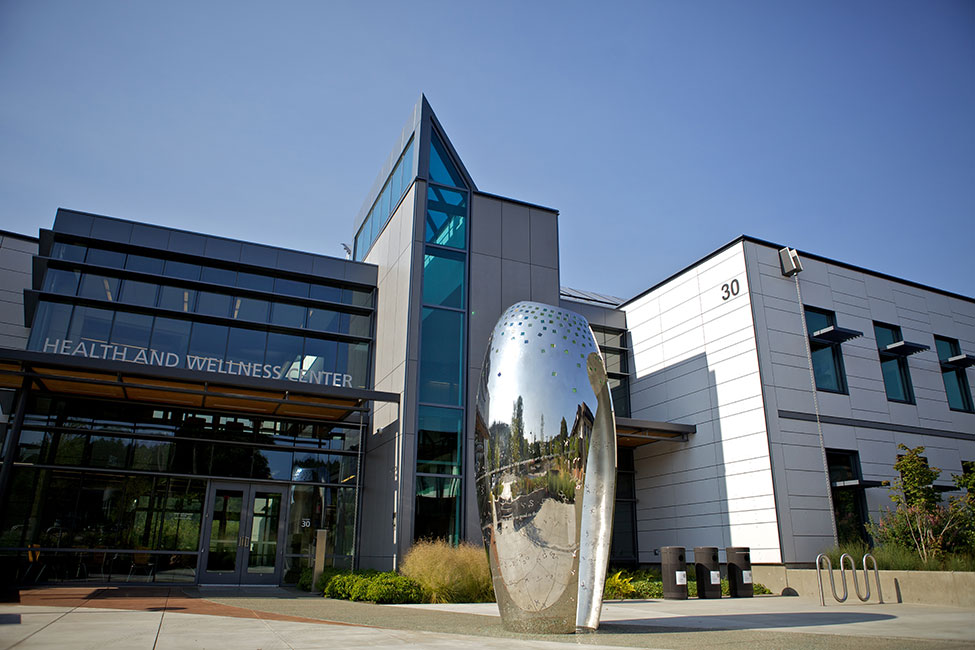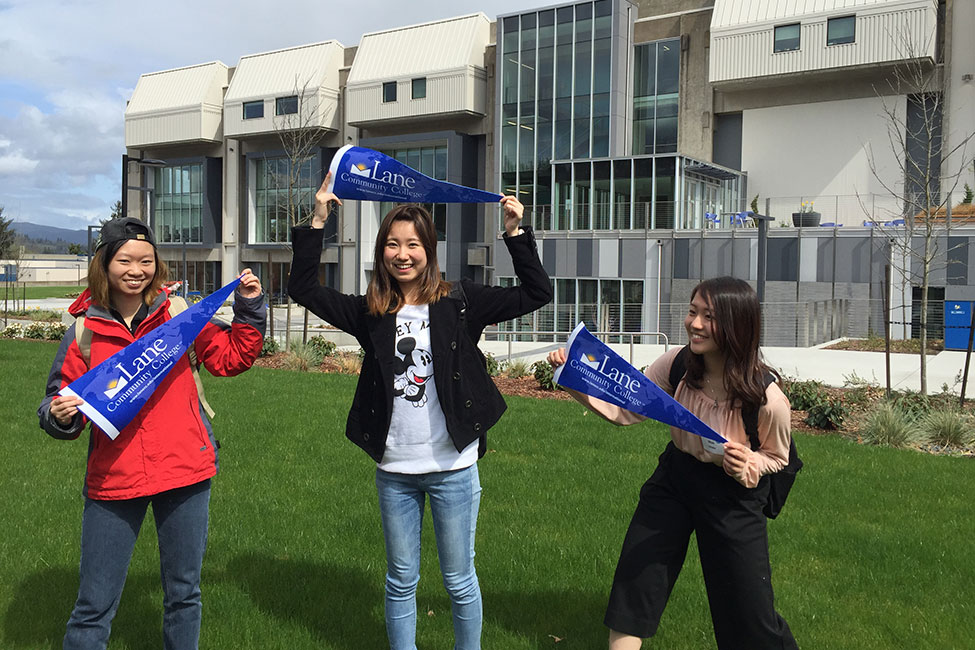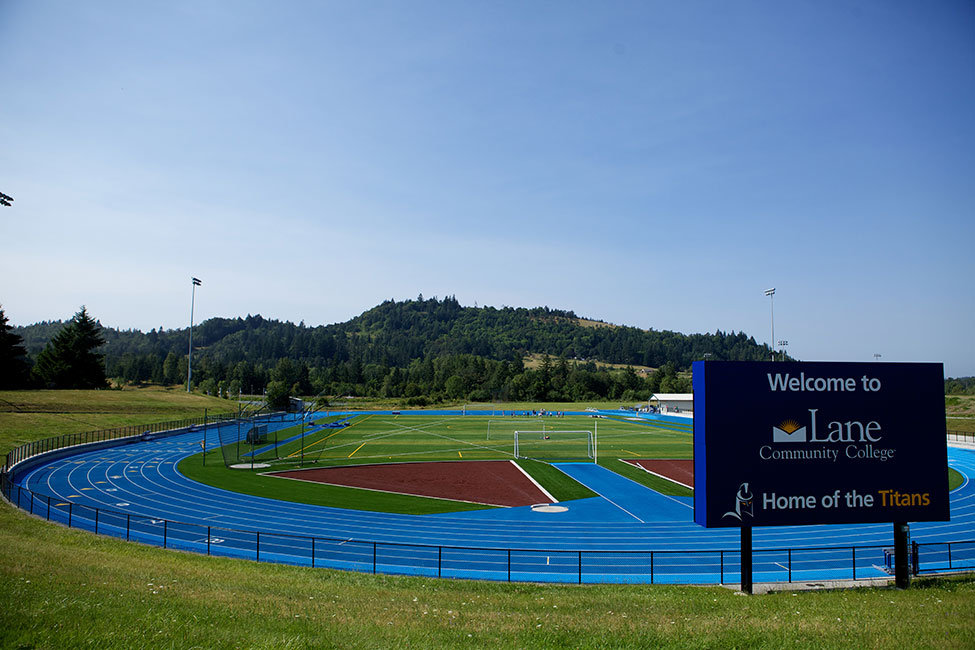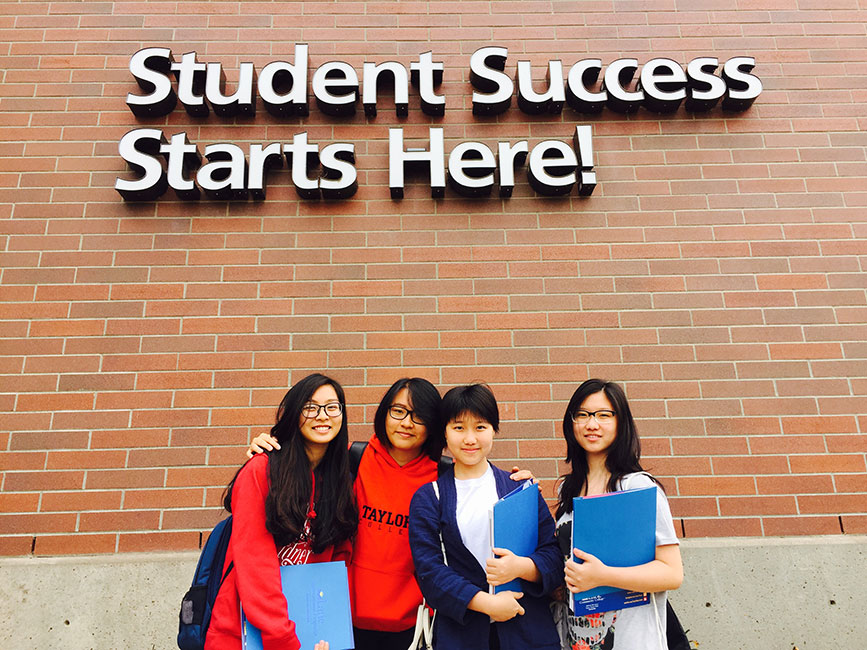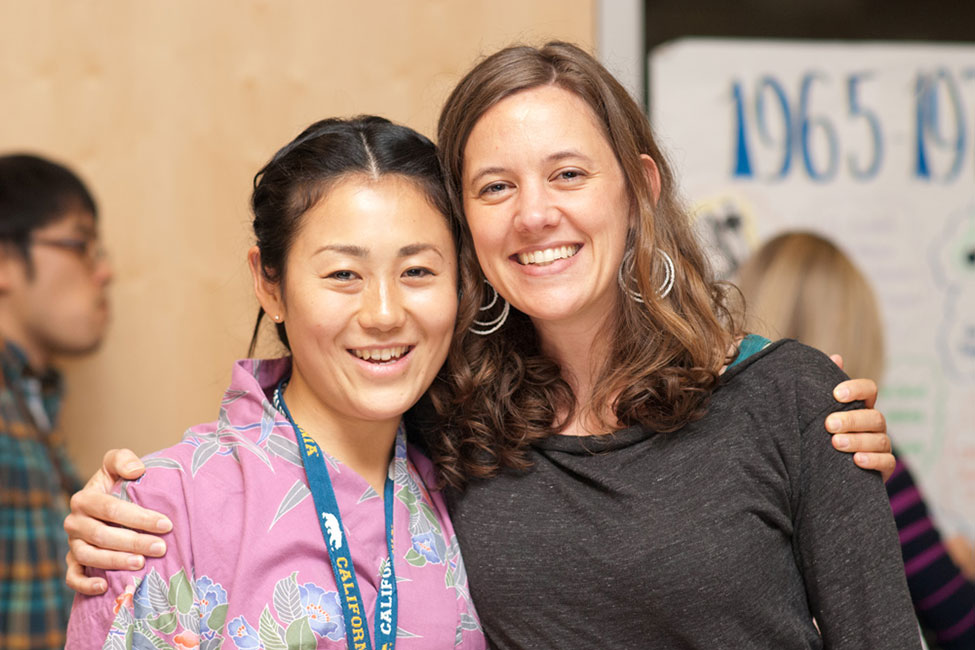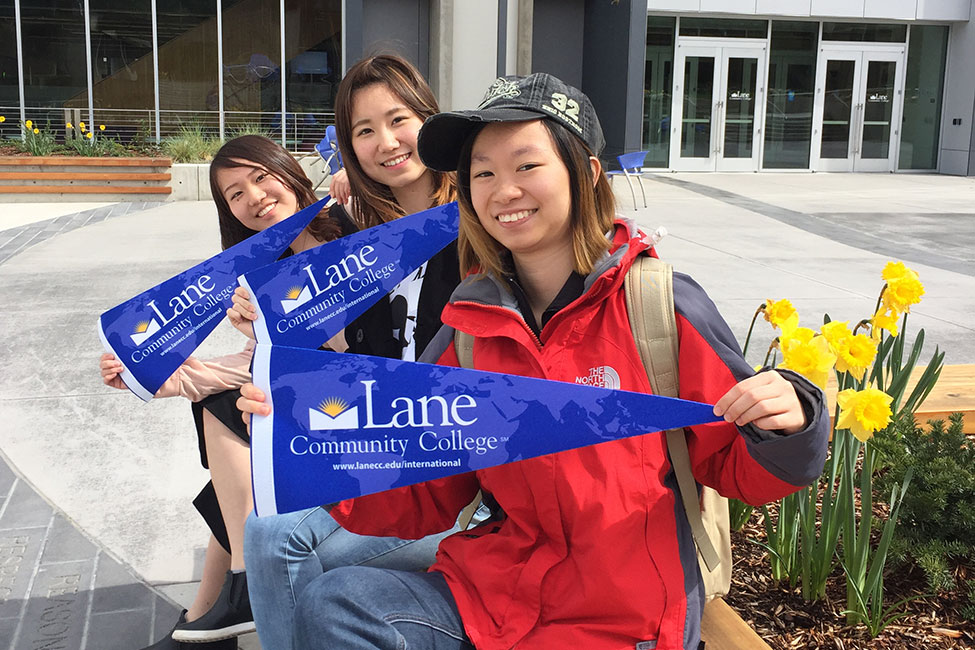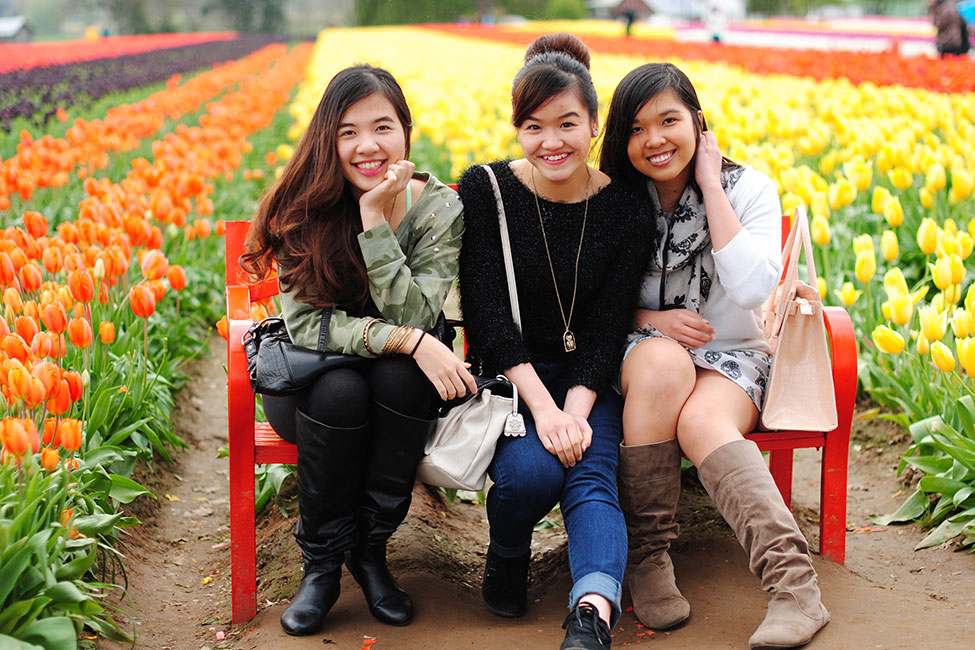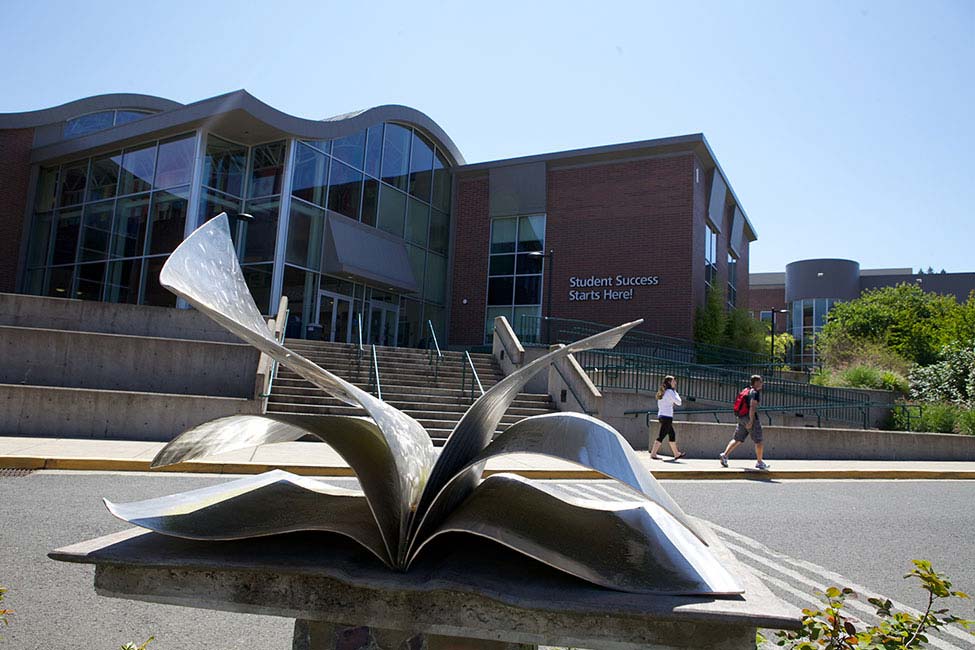 Fast Facts
School Size

Medium

Tuition

$15,000—$20,000 Quarter

Affiliation

Public

Type of School

2yr/Community College

Student Body Gender

Co-ed

Religious Affiliation

No Affiliation

Scholarships for International Students

Yes

Conditional Admission Available

Yes

Top Programs

Business, Engineering, English Language (ESL)

Setting

Small/College town

Accreditation and Certification

NWCCU

Type of Housing

Residence Hall, Apartment

Test Scores

TOEFL: No requirements, IELTS: No requirements

Social Media
Lane Community College: Achieving Dreams
Lane Community College is nationally recognized for innovation and excellence in undergraduate education. Attending Lane means unique experiences in a college-friendly city where you will achieve your dreams!
The Lane Difference:
Honors Program for high-performing students.
The second-largest community college internship program in the USA, allowing students the opportunity to graduate from top transfer partners with work experience on their resumes.
New eco-friendly housing where students live together in sustainable, intercultural communities.
Small classes taught by nationally-recognized faculty. Students are never taught by teaching assistants.
Lane is a member of the prestigious League for Innovation.
Programs at Lane:
2+2 transfer programs to University of Oregon and all of the Oregon public universities in fields such as Business, Engineering, Computer Science, Art, Journalism, International Studies, Finance, and Education.
Lane students who want to experience other states often transfer to: University of California-Davis, Montana State University-Bozeman, University of Washington, University of Wisconsin, University of Texas and many more!
Nationally-recognized career programs in Aviation, Sustainability, Culinary Arts, and Hospitality.
Study abroad experiences for students who want to spend one term or one year in the USA perfecting their English or experiencing American culture.
Comprehensive international student support through the International Programs office including airport pick-up, orientation, registration, immigration, housing and homestays, and sponsored activities for students to visit local, regional and statewide places of interest.
Oregon – Natural Beauty, Recreation, and Cultural Offerings
Lane Community College is located in Eugene, Oregon, a college town that is also home to the University of Oregon and Northwest Christian University. Eugene is situated in the beautiful, mild climate of the Willamette River Valley, just 90 minutes from the Pacific Ocean, from the ski slopes of the Cascade Mountains, and from Portland, Oregon's largest metropolitan area. Rated as one of America's most livable cities, Eugene is rich in natural beauty and is a friendly, safe, and diverse community.
Recreational opportunities include skiing, snowboarding, bicycling, running, walking, fishing, hiking, and water sports.
Entertainment offerings include abundant live music, theater and art, providing a metropolitan atmosphere.
Cultural and academic opportunities are enriched by offerings from Lane, Northwest Christian University, the University of Oregon and other community resources.
Innovative Programs and Offerings
Lane's International English Program offers students from around the world the opportunity to improve their English while on a college campus where they can access clubs and activities and get to know American college students! Join us for 8-week summer programs, 3 months-to-1 year of intensive English study, Conversation Table programs, weekly Coffee Talk social, and monthly cultural or recreational excursions. Students completing the International English program will be admitted to most majors without a TOEFL or IELTS score.
Lane's Associate Degree or Certificate Programs offer two-year Associate degrees or career-related one-year certificate programs in a range of programs such as Business, Energy Management, Computer Technology, Aviation, Culinary Arts, Hospitality Management, Early Childhood Education, and many more. The Culinary Arts and Hospitality program is dually-accredited by the American Culinary Federation Foundation Accrediting Commission (ACFFAC) and the Accreditation Commission of Programs in Hospitality Administration (ACPHA). Our Culinary Arts Program is recognized as having Exemplary Status!
Lane's Transfer Degree and transferrable coursework give students an opportunity to complete undergraduate transfer coursework or complete a two-year transfer degree for admission to universities across the USA. Students at Lane can complete their general education requirements for a 4 year bachelor's degree while benefitting from smaller class sizes, lower tuition, and personal contact with outstanding teaching faculty. Lane's tuition is about $9,000 per year, saving students an average of $15,000 per year compared to typical universities in Oregon.
For a complete listing of programs, visit Lane's online catalog at www.lanecc.edu/instadv/catalog/online/online.htm
Student Comments about LCC
I like LCC because it has very good instructors. I also like meeting other students from around the world. Eugene is a student town which makes it easy to study and live in.
Ammar Al Alimi—Yemen
The teachers have time for you. When you don't understand something, they go out of their way to help you understand. They don't give up on you. The teachers are too good! They are kind and open-minded. They are friendly. The teachers are here for the students. LCC has lots of diversity.
Rasheed Chambas—Ghana
Lane Community College offers great opportunities for international students. You won't feel left out. It's like a big family. Everyone treats you really nice. And, the academic part is excellent!
Enrique Gomez—Colombia
Lane Community College has lots of different people. You can meet people of different ages and from diverse backgrounds. It's not that crowded. Professors can connect easily with students.
Henna Kim—South Korea
Lane Community College is a great place not only to get your degree, but also to grow your personality. LCC helped me to be ready in a real world through its programs (classes and international program's trips)! Don't worry, you have made the right choice by going to LCC! Enjoy!
Stepanie Boedhi-Tjahjono Alumni of LCC and UofO 2+2 program—Indonesia
For more information:
Lane Community College

Lane Community College

Lane Community College
4000 East 30th Avenue
Building 11, Room 235
Eugene OR 97405
P: 541.463.3434
Certificate/Short Term
Accounting
Automotive Technology
Aviation
Business
Computer Science
Construction Management
Culinary
Education
Graphics/Multimedia & Web Design
Hospitality and Tourism
Hospitality Business Management
Bachelor Degree
Accounting
Advertising
Agriculture and Natural Resources
Art History
Arts and Design
Arts and Humanities
Aviation
Business
Chemistry
Child Development
Communication
Composition
Computer Engineering
Criminal Justice
Culinary
Economics
Education
Engineering
English Literature
Environment Development
Finance
Forestry
General Management
Global & Area Studies
Health and Wellness
History
Hospitality and Tourism
Hospitality Business Management
International Relations
Liberal Arts
Literature in English
Marketing
Marketing and Communications
Marketing Research
Mathematics
Media and Information Studies
Music
Music Composition
Natural Science
Philosophy
Physics
Political Science
Predental
Premedical
Prenursing
Psychology
Science
Serious Game Design & Research
Sociology
Statistics
Theatre
Vocational Career
Women's and Gender Studies
World Politics (BA)
2yr/Community College
Accounting
Advertising
Aeronautical Engineering
Aeronautical Science
Aeronautics and Astronautics
Agriculture and Natural Resources
Animal Science
Anthropology
Apparel and Textile Design
Applied Engineering Sciences
Applied Mathematics
Applied Statistics
Architectural Engineering
Architecture
Art History
Arts and Design
Arts and Humanities
Arts/Music Camps & Programs
Astrophysics
Astrophysics and Astronomy
Automotive Technology
Aviation
Aviation Maintenance
Biochemistry and Molecular Biology
Biology
Biomedical Laboratory Science
Biosystems Engineering
Bridge Programs
Business
Business Administration
Business Analytics
Business English
Business Information Systems
Business Research
Cell and Molecular Biology
Chemical Engineering
Chemical Physics
Chemistry
Child Development
Civil Engineering
Clinical Laboratory Sciences
Communication
Composition
Computer Engineering
Computer Science
Conservation Law
Construction Management
Creative Writing
Criminal Justice
Crop and Soil Sciences
Culinary
Cyber Security
Digital Recording Arts
Earth Science
Economics
Education
Electrical Engineering
Electronics
Engineering
Engineering Mechanics
English for Specific Purposes Programs
English Language (ESL)
English Literature
Entomology
Environment Development
Environmental Biology/Microbiology
Environmental Studies and Sustainability
Executive and Professional
Fashion
Film Studies
Finance
Food Industry Management
Food Science
Forensic Science
Forestry
General English Programs
General Management
Genetics
Geographic Information Science
Geography
Geological Sciences
Global & Area Studies
Global Studies in the Arts and Humanities
Graphics/Multimedia & Web Design
Health and Wellness
History
Horticulture
Hospitality and Tourism
Hospitality Business Management
Human Biology
Human Development and Family Studies
Human Nutrition
Human Resource Management
Humanities-Prelaw
Information Technology
Interior Design
International Planning Studies
International Public Health
International Relations
Internships
Journalism
Kinesiology
Landscape Architecture
Law
Liberal Arts
Literature in English
Logistics
Marine Sciences
Marketing
Marketing and Communications
Marketing Research
Mathematics
Mechanical Engineering
Media and Information Studies
Medical Assistant
Medical/Dental
Microbiology
Microbiology & Molecular Genetics
Music
Music Composition
Natural Science
Neuroscience
Nursing
Nutritional Sciences
Occupational Therapy
Online Teaching and Learning
Pharmacology and Toxicology
Philosophy
Physics
Physiology
Plant Biology
Political Science
Predental
Premedical
Prenursing
Project Management
Psychology
Public Health
Public Policy
Public Relations
Religion
Science
Serious Game Design & Research
Small Animal Clinical Sciences
Social Relations and Policy
Social Work
Sociology
Software Engineering
Special Education
Special Needs/Learning Disabilities
Special programs
Sports
Statistics
STEM
Studio Art
Study and Travel
Summer Intensive English
Supply Chain Management
Teaching English Language
Technology/Computers
Telecommunication and Media
Theatre
TOEFL and Test Preparation
University Transfer
Urban and Regional Planning
Veterinary Technology
Video and Audio Production
Video Game Design
Vocational Career
Women's and Gender Studies
World Politics (BA)
Youth Development
Zoology
English Programs
Bridge Programs
English for Academic Purposes
English for Professionals
English Language (ESL)
General English Programs
IELTS in the USA
Intensive English
Summer Intensive English
TOEFL and Test Preparation