Lewis University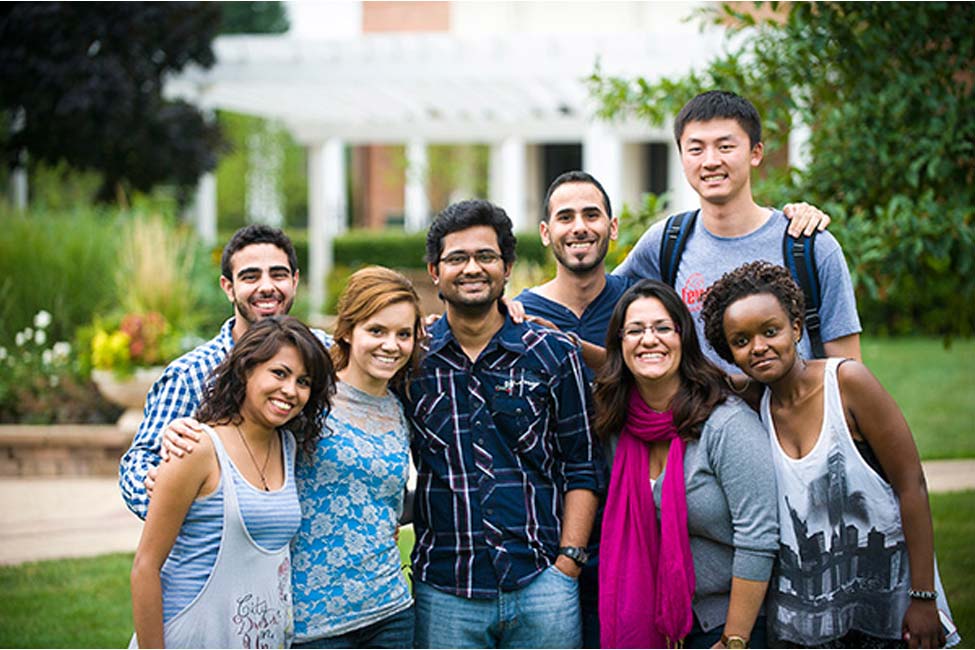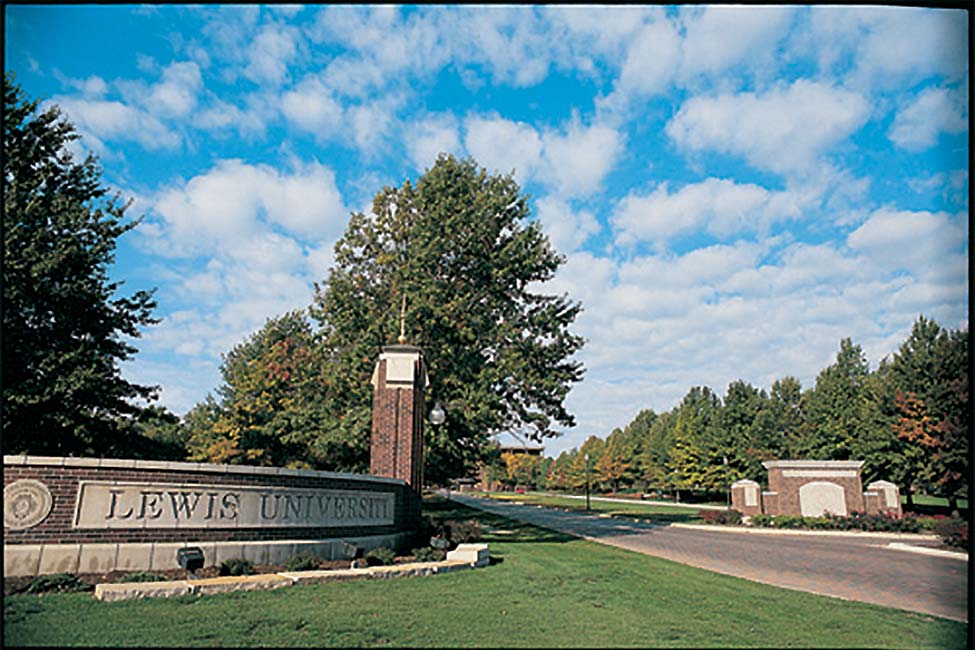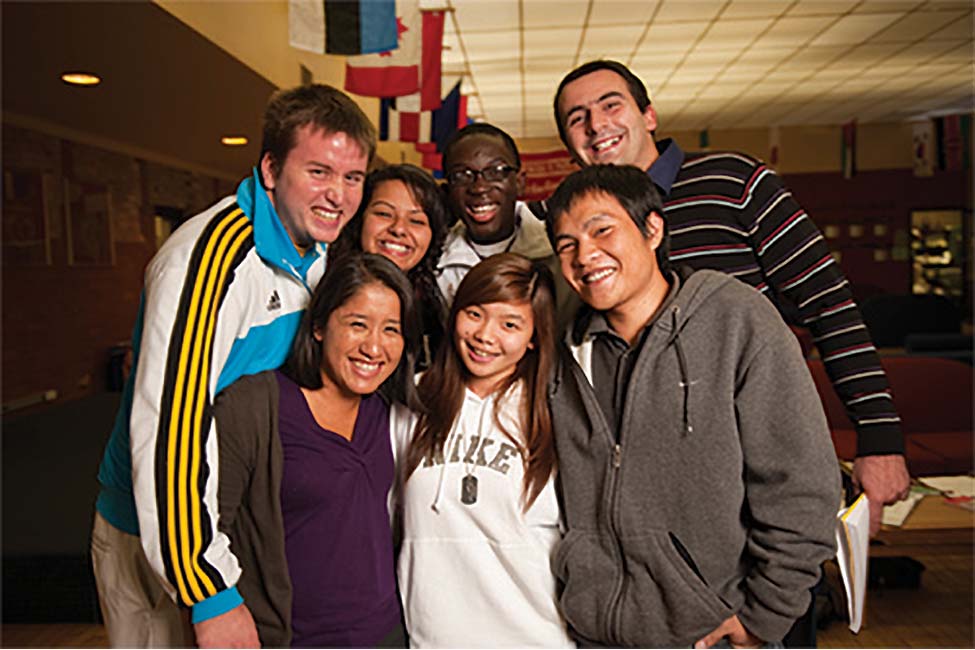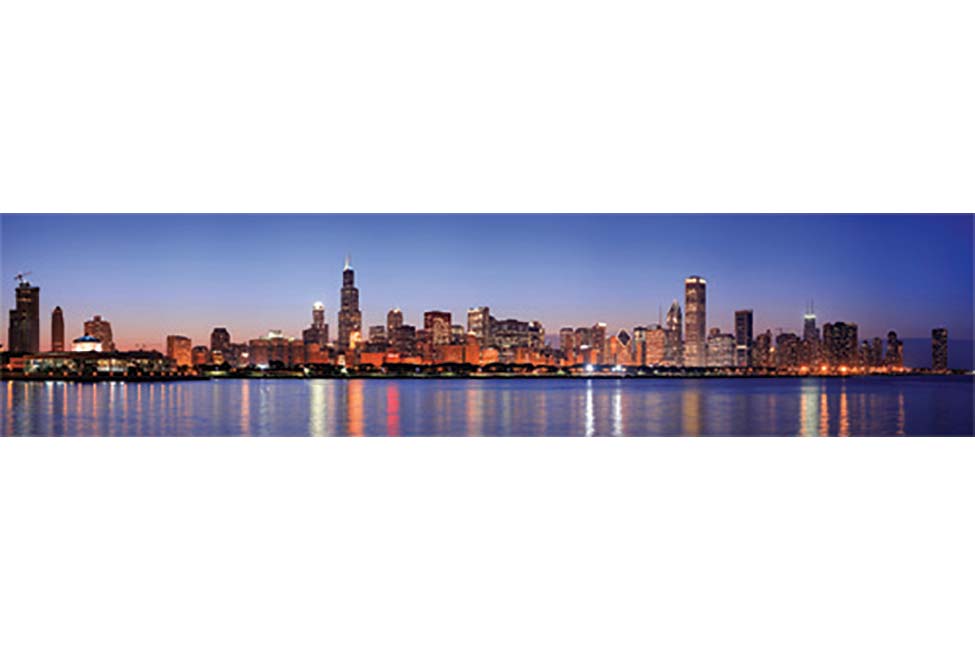 Fast Facts
Taille de l'établissement

Medium

Program Cost

$10,000 — $15,000 Semester

Affiliation

Private

School Type

University

Genre de la population étudiante

Co-ed

Appartenance religieuse

Catholic

Scholarships for International Students

yes

Admission conditionnelle offerte

no

Principaux programmes

Aviation, Commerce, Informatique

Cadre

Suburbaine

Housing Options

Résidence universitaire

Test Scores

TOEFL - 80 +, TOEFL - 80 +IELTS - Band 6 +,

Social Media
Lewis University est une université dynamique, de taille moyenne avec environ 6.600 étudiants de premier et deuxième cycles, offrant de petites classes interactives, des programmes d'enseignement de haute qualité , des opportunité de service et une communauté merveilleusement diversifiée. Notre curriculum axé sur les valeurs combine un programme d'arts libéraux avec une éducation professionnelle pertinente. Depuis plusieurs années consécutives, Lewis est nommée l'une des Meilleures Universités par U.S. News and World Report et a reçu la reconnaissance de The Princeton Review.
Parrainé par De La Salle Christian Brothers, Lewis met l'accent sur l'interaction entre le corps enseignant et les élèves. L'enseignement est une priorité absolue. Des cours en petits effectifs personnalisés permettent aux professeurs d'encadrer leurs élèves et de les impliquer dans les projets et la recherche.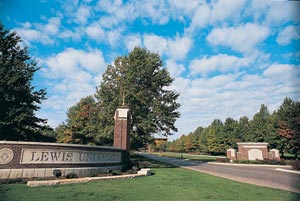 Situé à Romeoville, en Illinois, le campus principal de Lewis University se trouve à 30 minutes au sud-ouest de Chicago, dans un cadre pittoresque de plus de 152 hectares qui abrite plus de 1300 étudiants dans 12 halls de résidence, tous à une distance pouvant se faire à pied des salles de classes bien équipées, de la bibliothèque, du centre de fitness, et du bureau des étudiants. Les campus de l'université autour de la ville sont situés à Chicago, Oak Brook, Tinley Park, Hickory Hills et Shorewood. Tous les campus sont facilement accessibles aux bureaux et entreprises dans la région métropolitaine de Chicago, ce qui permet aux étudiants de se rendre plus facilement sur les lieux de leurs stages professionnels.
Chicago est la plus grande ville de la partie centre-ouest des États-Unis et se classe parmi les 25 plus grandes zones urbaines du monde par sa population. Chicago a été classée comme une ville mondiale alpha pour son influence économique et culturelle dans le monde entier.
Trois millions de personnes vivent à Chicago.
30 groupes ethniques différents avec au moins 25.000 habitants.
198 quartiers uniques qui capturent la diversité culturelle de Chicago.
30 sociétés parmi les Fortune 500 sont basées à Chicago.
70 musées exposent certaines des collections les plus grandes et les plus complètes au monde.
29 kms de pistes cyclables se mêlent au paysage urbain d'une beauté naturelle.
570 parcs insufflent la vie dans la ville, et 31 plages lient Chicago à un océan d'eau douce.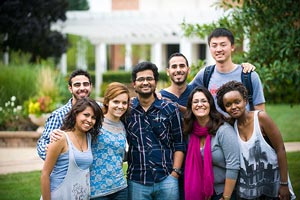 Programmes scolaires: Lewis University propose plus de 80 spécialités et programmes d'études de premier cycle, 25 programmes d'études supérieures, ainsi que des programmes accélérés pour les professionnels: beaucoup de nos étudiants internationaux choisissent de s'inscrire à nos programmes stimulants de commerce et d'aviation. De plus, avec des programmes de premier choix en sciences informatiques, systèmes de sécurité et d'information, justice pénale et sociale et plus, vous ferez l'expérience de la combinaison ultime de la pensée critique et de la préparation professionnelle, quelque soit le programme que vous choisissez à Lewis. Certains programmes importants incluent l'aviation, la justice pénale et sociale et le commerce. Les matières peuvent être personnalisées en fonction de vos intérêts particuliers et vos souhaits de carrière, pour vous préparer à un avenir passionnant et gratifiant.
Le Leckrone Academic Resource Center (LARC) offre des programmes et services de qualité qui forment des apprenants autonomes, répondent aux divers besoins des élèves de Lewis University, et favorisent un environnement d'apprentissage holistique. Le Centre aide les élèves à améliorer leurs résultats scolaires grâce à des conseils, du tutorat et des programmes novateurs d'enseignement. Les ressources comprennent:
Les services de tutorat
Les services d'orientation professionnelle
Le Centre d'écriture
L'Académie des chercheurs
Les services scolaires pour les athlètes étudiants
Les services de LARC sont offerts grâce à l'expertise du corps professoral, le personnel professionnel, les conseillers en orientation, les conseillers pédagogiques, ainsi que des étudiants des cycles supérieurs, des tuteurs formés et des mentors auprès de leurs pairs, qui sont tous engagés à aider les élèves à tirer le meilleur parti de leur expérience à l'université.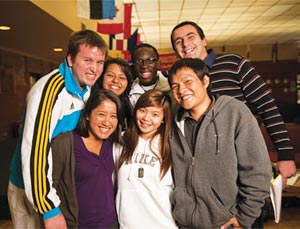 Le Bureau des services aux étudiants internationaux (ISS) offre des services et la défense pour les étudiants internationaux. Le bureau de l'ISS offre une assistance aux procédures du gouvernement fédéral, notamment pour le maintient des statuts de visa et d'emploi des étudiants. En outre, ils organisent une orientation avant le début du semestre pour les nouveaux étudiants, des ateliers d'ajustement pour les étudiants déjà inscrits, et des ateliers de réadmission pour les étudiants diplômés. Le bureau coordonne également l'accès pour les étudiants internationaux à la fois à l'université et aux ressources externes, en ce qui concerne l'assurance, la banque, la sécurité sociale, et les besoins de la vie quotidienne.
En outre, le bureau des services aux étudiants étrangers modère les activités de l'association internationale des étudiants (ISA). L'ISA vise à favoriser une prise de conscience des autres cultures sur le campus de Lewis University, de promouvoir l'amitié entre les étudiants internationaux, ainsi que les étudiants américains, et fournir le soutien et l'appréciation de la communauté étudiante internationale à Lewis University. Il accomplit cette mission en organisant des programmes spéciaux et des possibilités d'interaction sociale et d'échanges culturels constructifs.

Qu'est-ce que nos étudiants internationaux préfèrent à Lewis University ?
Un accès aisé au réseau autoroutier autour de Chicago pour les déplacements, les stages, le divertissement et les visites
Les possibilités de stages et de réseau des professeurs avec les sociétés mondiales dans le classement Fortune 500
Les bourses d'études internationales d'entre 4.000 et 5.500 dollars US
Classé 35ème par U.S. News & World Report comme l'un des établissements «Top Tier», et nommé "Un Meilleur établissement du Midwest» par The Princeton Review
Une université de taille moyenne avec environ 6.600 élèves au total, 20 par classe
Lewis University
One University Parkway, unit 297
Romeoville Illinois 60446-2200
P: 815-836-5635
maloneycl@lewisu.edu