Community Colleges of Spokane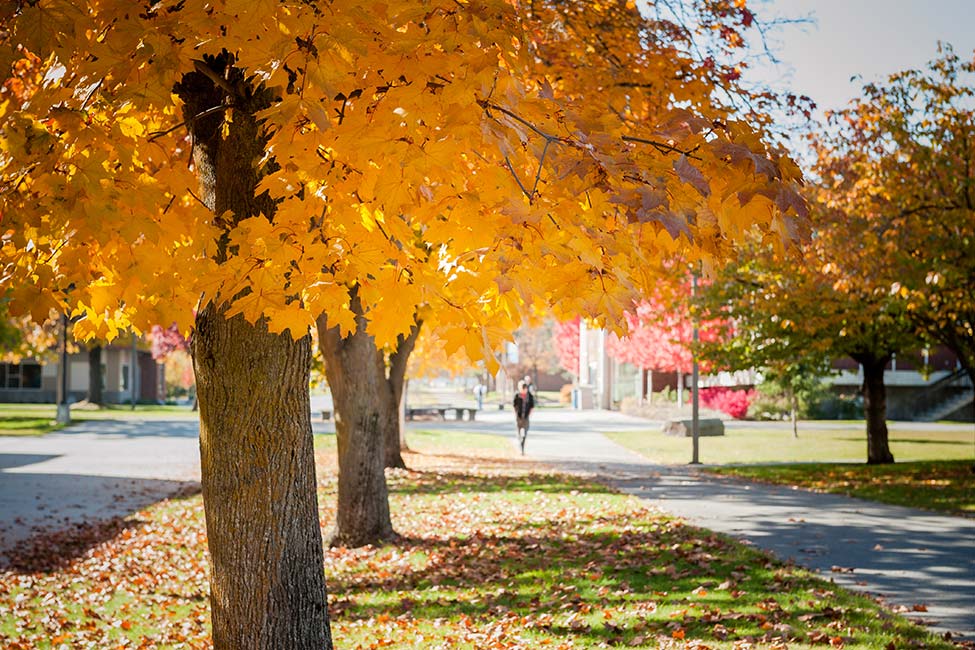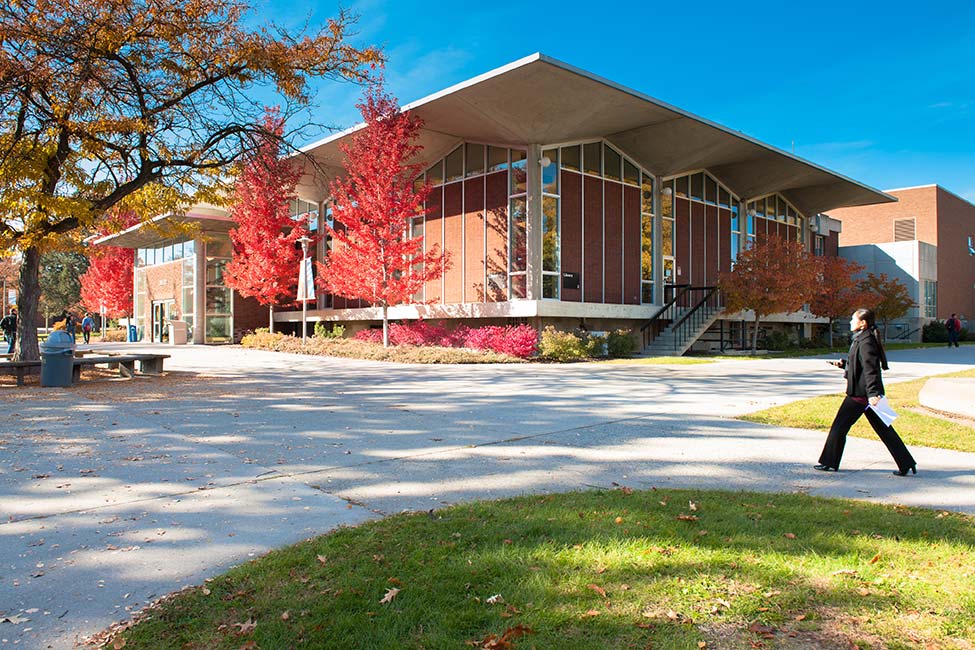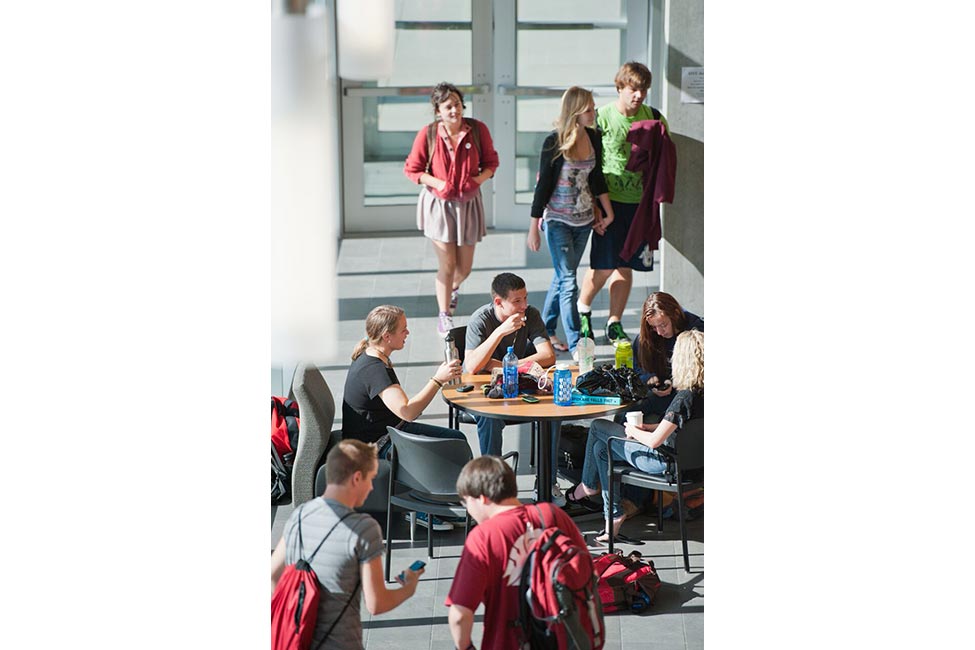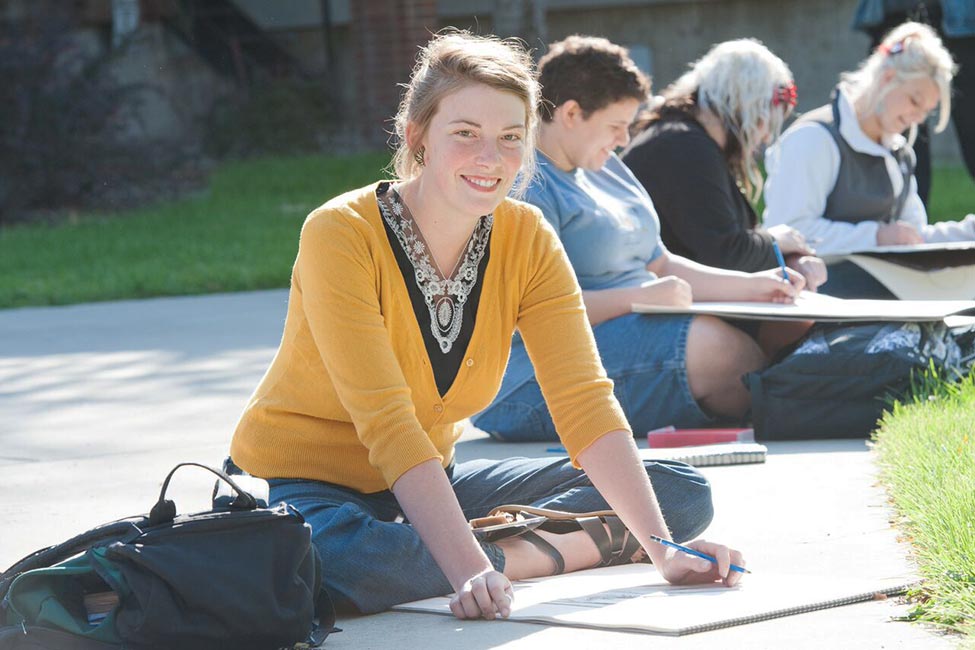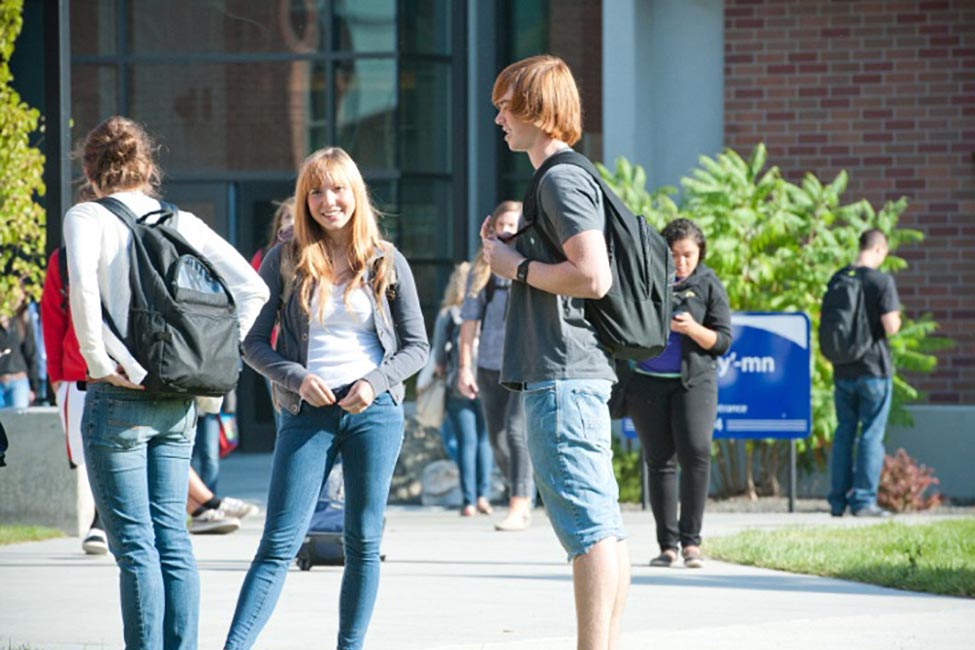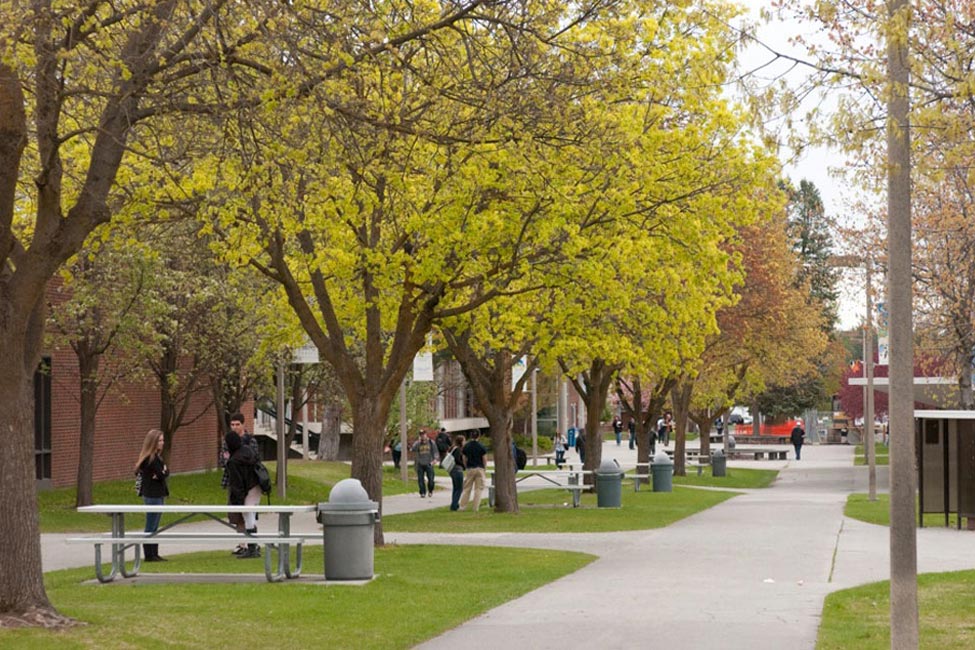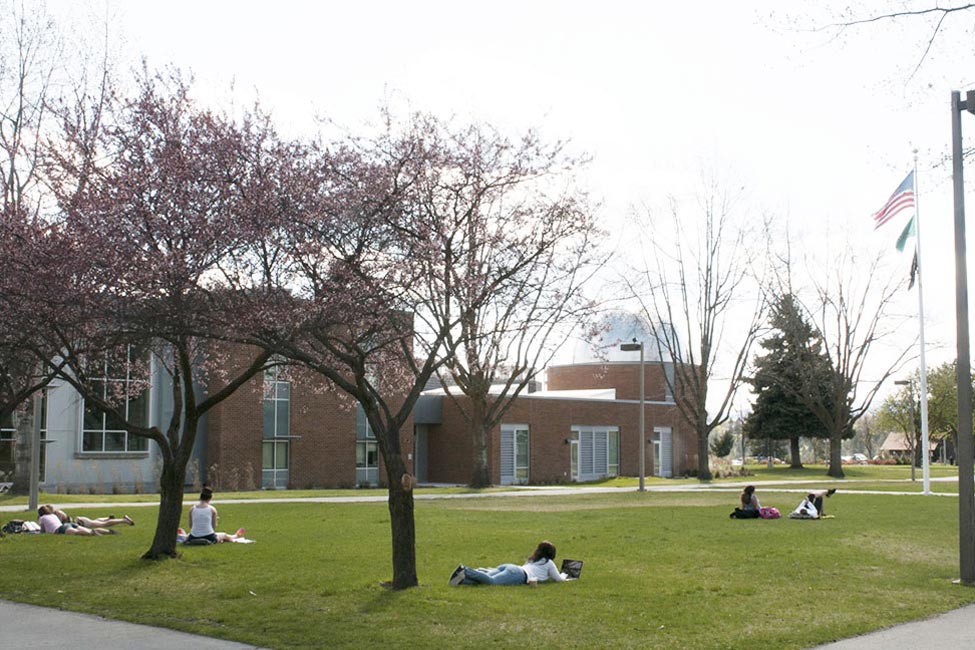 Fast Facts
School Size

Medium

Tuition

$15,000—$20,000 Year

Affiliation

Public

Type of School

2yr/Community College

Student Body Gender

Co-ed

Religious Affiliation

No Affiliation

Scholarships for International Students

Yes

Conditional Admission Available

Yes

Setting

City

Type of Housing

Residence Hall, Homestay, Apartment

Social Media
Community Colleges of Spokane (CCS) is a college district made up of two community college campuses, Spokane Community College and Spokane Falls Community College. Our campuses have new facilities, new programs, and natural beauty not found on other community college or even some university campuses. CCS serves approximately 38,000 students and over 300 international students from over 30 countries. Students choose CCS for its low cost, quality education, small classes, dedicated faculty and staff, and a world-class, CCS-managed homestay program.
Intensive English Language Program (IELP)
4 levels from Advanced Beginner to High Intermediate/Advanced
20 hours of classroom study each week with an academic focus
Integrated skills curriculum of Writing, Reading, and Listening/Speaking core classes and a separate Grammar class each day
Small classes
Direct entry into all academic college programs guaranteed upon successful completion of IELP's final level
International Peer Mentor program
Additional opportunities to learn, including service learning and on-campus club activities
Academic Programs
Associate Degrees (University Transfer, 2+2 programs)
Students can complete the first two years of their college program through 1 of 2 transfer pathways, including our new American Honors program, and receive conditional admission to a university where they will complete the remaining two years of their Bachelor's degree
Recent graduates have transferred to Stanford, Cornell, Georgetown, University of Washington, University of Oregon, Gonzaga University, Washington State University, Eastern Washington University, and many others, often with thousands of dollars in scholarships
Professional-Technical Degree or Certificate Programs
Students can earn a certificate in as short a time as 3 months or as long as a full two-year Associate Degree at Community Colleges of Spokane, all while gaining valuable career skills
Over 130 programs, more than any other community college in the State of Washington
Fields of study include programs in Hospitality and Tourism, Business, Computer Information Systems, Natural Resources Management, Network Design and Administration, Aerospace Manufacture, Design, and Maintenance, and many more
American Honors: A Prestigious Path to Top U.S. Universities
American Honors (AmericanHonors.org) is devoted to helping accomplished students like you achieve your dreams. Our competitive two-year honors program prepares high-performing students for junior- and senior-level coursework at the nation's top 100 universities. American Honors helps students reach their full potential so they can successfully transfer to top U.S. universities and offers students many advantages.
Assured Transfer Admission
Transfer to Top 100 Universities
Honors Prestige & Community
Increased English Proficiency
Personal Honors Advising
Significant Cost Savings
Housing
The Global Education Program staff helps students find a place to call home while they are living in the United States. You can:
Live with a homestay family especially chosen for you by our staff, experience American culture, and learn English more quickly
Rent an apartment in a dormitory-like building, in a safe, quiet neighborhood within 15-25 minutes by bus to both campuses
Services, Activities, and Facilities
Our Global Education staff has had extensive experience abroad and/or working with international students where "your dream is our mission"
State-of-the-art media services centers at both campuses
Free airport pickup at Spokane International Airport (GEG)
Fitness centers at both campuses
New Science building at Spokane Falls campus
Fun activities through the International Peer Mentor program, clubs on campus, and through the Global Education Program office
Student government, sports teams, and intercultural events on-campus and around the region
Activities that respect the religious and cultural diversity of all our students
A region filled with opportunities to explore, vacation, and enjoy the rich diversity of the natural beauty found in the Pacific Northwest—go snow or water skiing, hike, bike, or run on many of the local trails in the city
Apply Now
International students can enter academic and English language programs 4 times per year, Fall (September), Winter (January), Spring (April), or Summer (June). Application deadlines can be found on the Community Colleges of Spokane website, or by applying through the StudyUSA website.
For more information:
Community Colleges of Spokane

Community Colleges of Spokane

Spokane Washington USA
Global Education at Community Colleges of Spokane
1810 N. Greene Street, Building 15, Room 114
Spokane WA 99217
P: (509) 533-8659
Bachelor Degree
Accounting
Agriculture and Natural Resources
Applied Engineering Sciences
Applied Mathematics
Applied Statistics
Art History
Arts and Design
Arts and Humanities
Astrophysics and Astronomy
Aviation
Biochemistry and Molecular Biology
Biomedical Laboratory Science
Business
Business Analytics
Business Information Systems
Chemistry
Civil Engineering
Communication
Computer Engineering
Computer Science
Criminal Justice
Crop and Soil Sciences
Culinary
Economics
Education
Electrical Engineering
Engineering
Engineering Mechanics
English Literature
Environmental Studies and Sustainability
Finance
Foreign Language Teaching
General Management
Geography
Health and Wellness
History
Horticulture
Hospitality and Tourism
Hospitality Business Management
Human Biology
Interior Design
Journalism
Landscape Architecture
Liberal Arts
Literature in English
Marketing
Marketing and Communications
Mathematics
Media and Information Studies
Music
Music Composition
Nursing
Philosophy
Physics
Plant Biology
Political Science
Psychology
Science
Sociology
Sports
Telecommunication and Media
2yr/Community College
Accounting
Agriculture and Natural Resources
Applied Engineering Sciences
Applied Mathematics
Applied Statistics
Art History
Arts and Design
Arts and Humanities
Astrophysics and Astronomy
Aviation
Biochemistry and Molecular Biology
Biomedical Laboratory Science
Business
Business Analytics
Business English
Business Information Systems
Chemistry
Civil Engineering
Communication
Computer Engineering
Computer Science
Criminal Justice
Crop and Soil Sciences
Culinary
Economics
Education
Electrical Engineering
Engineering
Engineering Mechanics
English Language (ESL)
English Literature
Environmental Studies and Sustainability
Finance
Foreign Language Teaching
General Management
Geography
Health and Wellness
History
Horticulture
Hospitality and Tourism
Hospitality Business Management
Human Biology
Interior Design
Journalism
Landscape Architecture
Liberal Arts
Literature in English
Marketing
Marketing and Communications
Mathematics
Media and Information Studies
Music
Music Composition
Nursing
Philosophy
Physics
Plant Biology
Political Science
Psychology
Science
Sociology
Sports
Telecommunication and Media
University Transfer