Gonzaga University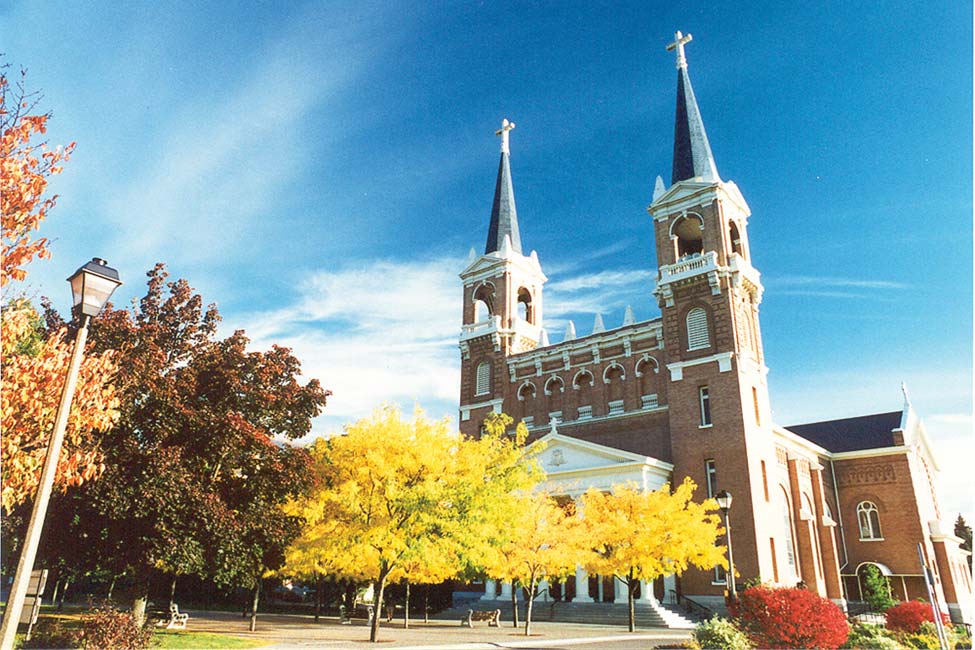 Fast Facts
School Size

Medium

Tuition

$5,000—$10,000 Session

Affiliation

Private

Type of School

University/Intensive English Program

Student Body Gender

Co-ed

Religious Affiliation

Jesuit

Scholarships for International Students

Yes

Conditional Admission Available

Yes

Setting

City

Type of Housing

Residence Hall, Homestay, Apartment, Dormitory

Social Media
BE A ZAG!
Zag: zāg n. Student attending Gonzaga University.
Gonzaga University is a private, Jesuit Catholic university located in beautiful Spokane, Washington. Established in 1887, the university has over 75 fields of study. Numerous facts and figures attest to the value of a Gonzaga education: exceptional acceptance rates into prestigious graduate programs, including medical and law schools; one of the highest CPA exam pass rates in the nation; job placement in corporations such as Microsoft, Boeing, Nike, and Hewlett-Packard; and consistently glowing reviews in national publications such as U.S. News & World Report, The Princeton Review's The Best 373 Colleges, Barron's Best Buys in Education, and Kiplinger's 100 Best Values in Private Colleges. Gonzaga remains committed to educating the whole person - mind, body, and spirit. Merit scholarships are available to undergraduate and graduate students.
Gonzaga's English as a Second Language Program
Our English Language Center offers academic English courses year round and conditional admission is available for all undergraduate majors and a variety of graduate programs. Our interactive ESL classes emphasize the skills needed for university success. Included are active listening, academic reading and writing, oral presentations, and group discussions. Along with language instruction, the ESL program also provides extensive contact with native English speakers through intramural sports, conversation partners, group activities, and community service projects. Find out how Gonzaga's ESL program can change your life!
Outstanding reputation as one of the finest ESL programs in the United States
Conditional admission to Gonzaga University without a TOEFL score
Fantastic activities program, including trips to Seattle, Portland and other great destinations in the region!
Fully accredited by the Commission on English Language Accreditation (CEA)
Well-qualified and highly experienced ESL instructors
Intensive coursework which includes classes in listening, conversation, speaking, writing, English composition, grammar and reading
Friendly staff, faculty and students to help you with your life in the United States
Airport pickup service and complete orientation program
Make lifelong friendships with Americans and classmates from around the world
Enjoy free tickets to all the exciting Gonzaga basketball home games. Go Zags!
Why Gonzaga?
Gonzaga offers 75 undergraduate majors and programs (www.gonzaga.edu/Admissions/Undergraduate-Admissions/Academics/Academic-Programs.asp), 26 master's degrees (www.gonzaga.edu/Academics/Graduate/default.asp), a Ph.D. in Leadership Studies, and a Juris Doctor through the School of Law. Additionally, undergraduates may participate in several distinctive academic programs (www.gonzaga.edu/Admissions/Undergraduate-Admissions/Academics/Distinctive-Programs.asp). The average undergraduate class size is 23 and the student-to-faculty ratio is 11:1. Gonzaga also offers study abroad programs (studyabroad.gonzaga.edu) in over 30 countries, including our longest-running and most popular program, Gonzaga-in-Florence, Italy. Gonzaga University values our international students by offering scholarships, housing assistance, pre-arrival and academic and cultural orientations, airport pickups, weekend activities, international programming, job and career networking opportunities, 24-hour on call assistance, and much more.
Find out more about becoming a Global Zag: www.gonzaga.edu/BeAGlobalZag.
Interview:
Yini Chen from China: Studying in the Master's Organizational Leadership Program at Gonzaga University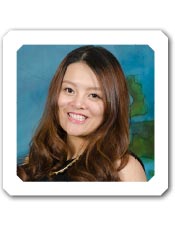 Gonzaga University

Gonzaga University

International Student & Scholar Services
502 E. Boone, AD 41
Spokane WA 99258
P: 509.313.6454
Bachelor Degree
Accounting
Advertising
Applied Engineering Sciences
Applied Mathematics
Art History
Arts and Humanities
Biochemistry and Molecular Biology
Business
Business Information Systems
Chemistry
Child Development
Civil Engineering
Communication
Computer Engineering
Computer Science
Criminal Justice
Economics
Education
Electrical Engineering
Engineering
English Literature
Finance
Geography
Human Resource Management
International Relations
Journalism
Liberal Arts
Marketing
Marketing and Communications
Mathematics
Mechanical Engineering
Microbiology
Music
Music Composition
Nursing
Philosophy
Physics
Political Science
Predental
Premedical
Prenursing
Psychology
Public Relations
Science
Sociology
Special Education
Special Needs/Learning Disabilities
Sports
Studio Art
Teaching English Language
Theatre
Women's and Gender Studies
Masters
Accounting
Business
Communication
Law
MBA
Philosophy
Special Education
Teaching English Language
TESOL and Teacher Training
Secondary/Boarding
Bridge Programs
English Language (ESL)
University Transfer
Summer
English Language (ESL)
TESOL and Teacher Training
Certificate/Short Term
English Language (ESL)
TESOL and Teacher Training
English Programs
English Language (ESL)
General English Programs
Summer Intensive English
TESOL and Teacher Training
Related Articles
Yini Chen, from Shanghai, China, is a graduate student studying Organizational Leadership at Gonzaga University in Spokane, Washington.