Bunker Hill Community College

Fast Facts
School Size

Medium

Cost of Attendance

$10,000 — $15,000 Year

Affiliation

Public

Type of School

2 yr/Community College

Student Body Gender

Co-ed

Religious Affiliation

No Affiliation

Scholarships for International Students

Yes

Conditional Admission Available

Yes

Top Programs

Business, Engineering, Technology/Computers

Setting

City

Accreditation and Certification

AACC Schools

Type of Housing

Homestay, Apartment

Social Media
About Bunker Hill Community College
Bunker Hill Community College (BHCC) is the perfect first step for international students who seek a dynamic educational experience in the United States. The college's International Center welcomes more than 800 international students from more than 95 countries annually. These international students have a significant presence in the college's multicultural community. International students enjoy the historic, vibrant city of Boston, home of many outstanding academic institutions to which BHCC students can transfer after graduation.
Founded in 1973, BHCC is fully accredited by the New England Association of Schools and Colleges. This public higher education institution offers 57 programs leading to the Associate degree, and 45 Certificate programs designed for students who seek occupational training. Agreements between BHCC and many four-year colleges and universities allow BHCC graduates to transfer, often with junior-year status, to other institutions throughout the United States.
Campus Life
More than 800 students from over 95 countries are currently enrolled at Bunker Hill Community College, and all report a high level of satisfaction with their experience. The college incorporates international and multicultural perspectives in its courses, programs, and institutional climate, and one of the school's goals is global learning. International students play a central role in the College community: Student organizations offer many opportunities for students to get involved on campus. International students participate in student government, the Honor Society, athletics, cultural events, and more than twenty-five clubs.
Services for International Students
International students enjoy BHCC for a number of reasons. They appreciate the international environment of BHCC, where they can easily be involved in campus life and make lifelong friends. Smaller classes, individualized attention, and affordability are other reasons for choosing BHCC. The International Center provides orientation programs and assists students in obtaining off-campus housing. International student advisors help students adjust to college life in the United States and provide counseling on immigration, academic, and personal concerns. Advisors also provide assistance with transferring to four-year colleges and obtaining employment after graduation.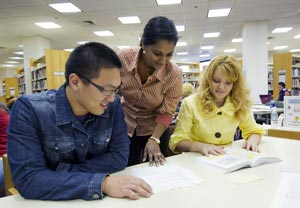 Academic Programs
BHCC offers numerous programs of study. They include Associate in Arts degrees (A.A.), Associate in Science (A.S.) degrees, and certificate programs.
Please go to http://www.bhcc.mass.edu/courseschedules/ for a full list of program options.
International Student Admissions
Students who wish to attend BHCC on an international student (F-1) visa should apply through the International Center. Applicants must have completed secondary school and must demonstrate evidence of English proficiency. The student or sponsor must also demonstrate that sufficient funds are available to cover the cost of educational and living expenses.
Students who have completed secondary school but do not meet the college's English proficiency requirement can obtain conditional admission through enrollment in the EC Boston Language Center. BHCC and the EC Boston Language Center have a partnership agreement that enables students to study English full-time at the EC Boston Language Center, and then transfer to BHCC when they achieve English proficiency. Students will receive an I-20 from the EC Boston Language Center, which will indicate that the student has been conditionally admitted to BHCC.
TOEFL Information
Students must submit an official Test of English as a Foreign Language (TOEFL) score report from the Educational Testing Service (ETS), or an official score report of the International English Language Testing System (IELTS). If a student scores below a 423 on the paper based, 38 on the internet based TOEFL, or 5 on the IELTS, the student will be given provisional acceptance to BHCC and then accepted by the EC Boston Language Center for classes. BHCC and the EC Boston Language Center have an agreement that enables students to study English full-time at the EC Boston Language Center, and then transfer to BHCC when they achieve English proficiency.
Interviews:
Zineb Ouadghiri Hassani from Morocco is studying for his Associate Degree in Finance at Bunker Hill Community College in Massachusetts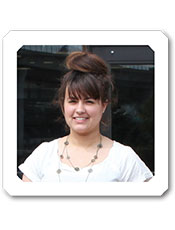 Bunker Hill Community College

International Center, Room E236 250 New Rutherford Ave.
Boston Massachusetts 02129
P: 617.228.2460