University of Northern Iowa

Fast Facts
School Size

Medium

Tuition

$1,000—$5,000 Session

Affiliation

Public

Type of School

University/Intensive English Program

Student Body Gender

Co-ed

Religious Affiliation

No Affiliation

Scholarships for International Students

Yes

Conditional Admission Available

Yes

Top Programs

Business, Education

Setting

City

Accreditation and Certification

CEA, EnglishUSA Member, UCIEP Member

Type of Housing

Residence Hall, Apartment, Dormitory

Social Media
The University of Northern Iowa (UNI) offers ESL, undergraduate and graduate programs to 13,000 students in the safe, attractive city of Cedar Falls, Iowa. UNI is located in northeast Iowa, near Chicago and Minneapolis.
UNI offers Bachelor's and Master's degrees in many subjects. The MBA degree is accredited by the AACSB. UNI also offers Doctorates in Education and Industrial Technology. The Doctor of Industrial Technology degree, the only one of its kind in the world, is designed to develop scholars in the fields of education and industry.
#2 in Midwest top public universities by U.S. News and World Report for 10 consecutive years
UNI has been named one of the "Best Business" colleges in the 2010 Princeton Review Best 351 College Rankings Guide.
Housing in university dormitories is available. Housing on campus is approximately $5,500 for the year. Undergraduate tuition for one year is $14,000.
Cedar Falls and Waterloo, Iowa are neighbor cities. The metropolitan area has a population of 100,000 people. Students may arrive at Waterloo, Iowa airport (ALO) or the Eastern Iowa Airport (CID).
The Culture and Intensive English Program (CIEP) at the University of Northern Iowa helps international students with their English language skills. The CIEP is accredited by the Commission on English Language Accreditation (CEA). At the CIEP you will find:
Experienced, qualified instructors
20 hours of instruction a week
Low cost
7 levels
Reading, Writing, Listening, and Speaking
Small classes
Custom Special Programs in the areas of Business English, STEM Pedagogy, and Culture Immersion.
Completion of CIEP is proof of English ability for admission to undergraduate programs at the University. To apply to the CIEP, visit: www.uni.edu/ciep/apply.
Do you like nature? At UNI you can go biking, hiking, camping, swimming in a lake, skiing and horseback riding.
Do you like sports? At UNI you can play on a soccer team, baseball team, and a basketball team with American students. There are also sports clubs you can join. This is a good place to meet American and other international students. You can also exercise, go rock climbing, do aerobics and swim in our beautiful new sports center.
The International Services Office helps students with orientation, advising, and adjustment to American life. Students at UNI can enjoy art galleries, museum, musical performances, restaurants and shopping.
Besides excellent academic programs, UNI offers a warm, caring environment. New international students quickly recognize the special friendliness of people in Iowa.
Come and enjoy Iowa!
English

Arabic

Spanish

Portuguese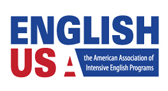 For more information:
University of Northern Iowa

Masters
Accounting
Arts and Design
Arts and Humanities
Communication
Education
English Literature
Foreign Language Teaching
Geography
Health and Wellness
History
Marketing and Communications
Mathematics
MBA
Music
Public Health
Public Policy
Public Relations
Science
Social Work
Studio Art
TESOL and Teacher Training
English Programs
English Language (ESL)
Summer Intensive English
Related Articles
Finding the money to attend college or university can be quite a struggle, especially for international students.