Los Angeles Pierce College (CA)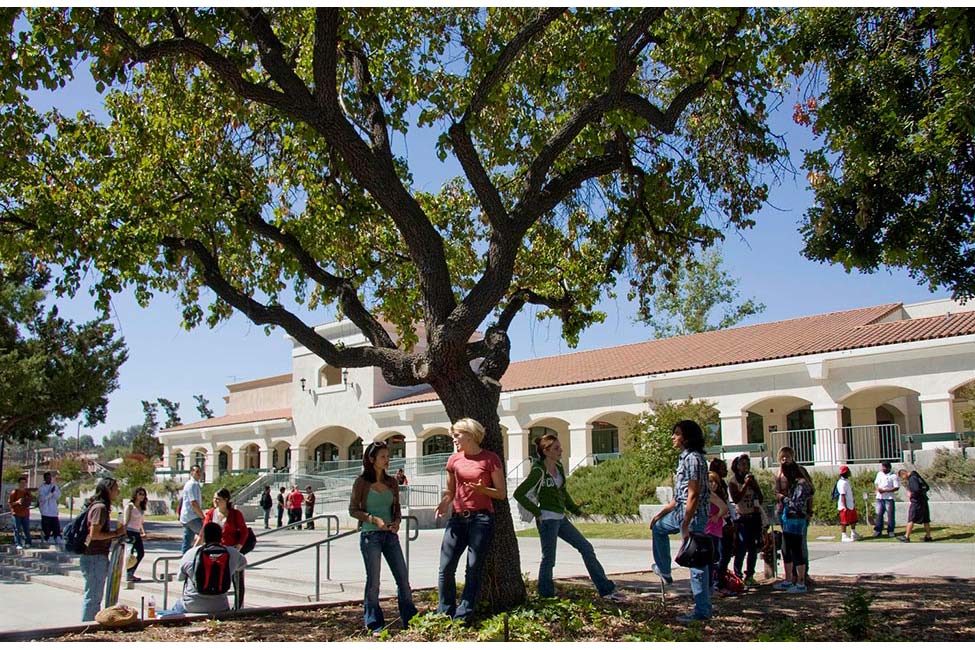 Fast Facts
School Size

Large

Tuition

$1,000—$5,000 Semester

Affiliation

Public

Type of School

2yr/Community College

Student Body Gender

Co-ed

Religious Affiliation

No Affiliation

Scholarships for International Students

No

Conditional Admission Available

Yes

Top Programs

Business, Computer Science, University Transfer

Setting

Suburban

Accreditation and Certification

WASC

Type of Housing

Homestay, Apartment

Social Media
About Los Angeles Pierce College
Pierce College is one of nine campuses of the Los Angeles Community College District (LACCD). As a community college, Pierce is part of the post-secondary level of education in the United States. The college is accredited by the Western Association of Schools and Colleges (WASC), a nationally recognized accrediting agency. Pierce is a comprehensive college with more than 60 disciplines and 111 degree programs. Approximately 20,000 students enroll each semester with hundreds of international students attending from over 45 countries around the world.
Pierce College has one of the highest transfer rates in southern California including the highest rate within the LACCD. Many of our students transfer to the University of California system, the California State University system, and private universities, such as the University of Southern California, to earn bachelor's degrees. Pierce has a solid reputation for being a student-friendly institution, offering students high-quality and challenging courses that will prepare them for university or vocational work. Pierce students benefit from smaller classes sizes and lower tuition than a four-year university.
Pierce College is located in upscale Woodland Hills, California, a thriving suburb of Los Angeles in the San Fernando Valley.  The college is within a short driving distance to Malibu beaches, Hollywood, Downtown Los Angeles, and various theme parks such as Universal Studios and Magic Mountain.  The summers are warm and the winters are mild, which enables students to explore the area year-round. Students can take trips to ski resorts in the local mountains or visit Palm Springs in the desert, which are just two hours away by car. Picturesque beach towns such as Santa Barbara and San Diego are also just a couple hours away.
Los Angeles offers a variety of cultural experiences. The city offers the cultural centers of Chinatown, Koreatown, and Little Tokyo. Students can also see performances at one of the many theatrical venues including Dorothy Chandler Pavilion in the Music Center and the Dolby Theater, the home of the Academy Awards. Also conveniently located are the major movie studios of Universal, Warner Bros., Disney, and Dreamworks.
Academic Programs
Pierce College offers Associates Degrees, Career Certificates of Completion, and Department Certificates. The college also prepares students for university transfer by offering a variety of general education and major preparation coursework.
While Pierce offers courses in over 60 disciplines, the majors that are most popular with international students are:
Accounting
Art – Graphic Design
Business Administration
Child Development
Computer and Network Technology
Computer Science
Environmental Science
General Studies – University Transfer
Horticulture
Marketing
Nursing
Pre-Engineering – University Transfer
Theater Arts
Veterinary Technology
Transfer Opportunities
Many students who attend Pierce College complete their transfer requirements before attending a 4-year university. This typically includes courses in general education and major preparation. Each new student will have the opportunity to meet with an academic counselor to create a comprehensive educational plan. 
Over 85% of Pierce College Honors certified students were admitted to UCLA's College of Letters and Science in Fall 2015. Pierce students transfer to California State University Northridge (CSUN) in greater numbers than any other college.
The top five universities to which international students from Pierce College transfer to are California State University, Northridge (CSUN), University of California, Los Angeles (UCLA), University of California, Santa Barbara (UCSB), California State Polytechnic University, Pomona (Cal Poly Pomona), and University of Southern California (USC).
International Student Services
The International Student Services Office offers application advisement, academic counseling, specialized orientations and workshops, visa and status advisement, as well as social activities.
The International Students Club plans the majority of off-campus social activities for students. Past activities include: welcome picnics at the park, trips to Santa Monica or Malibu beaches, overnight camping to Big Bear and Idyllwild, trips to museums and local amusement parks.
Most students live in apartments or rooms in the vicinity of the college. There are also home stay programs in the area where students may live with local families.
The campus has an internet café for students and gourmet food trucks. There are also plenty of restaurants near the college. 
Admission
F-1 Visa international student applications are processed by the International Student Services Office. More information on the admissions process will be provided upon request.
For more information:
Los Angeles Pierce College (CA)

Bachelor Degree
Arts and Design
Engineering
Health and Wellness
Medical/Dental
Nursing
Technology/Computers
Vocational Career
2yr/Community College
Arts and Design
Business English
Engineering
Health and Wellness
IELTS in the USA
Medical/Dental
Nursing
Technology/Computers
University Transfer
Vocational Career
English Programs
Business English
IELTS in the USA