National University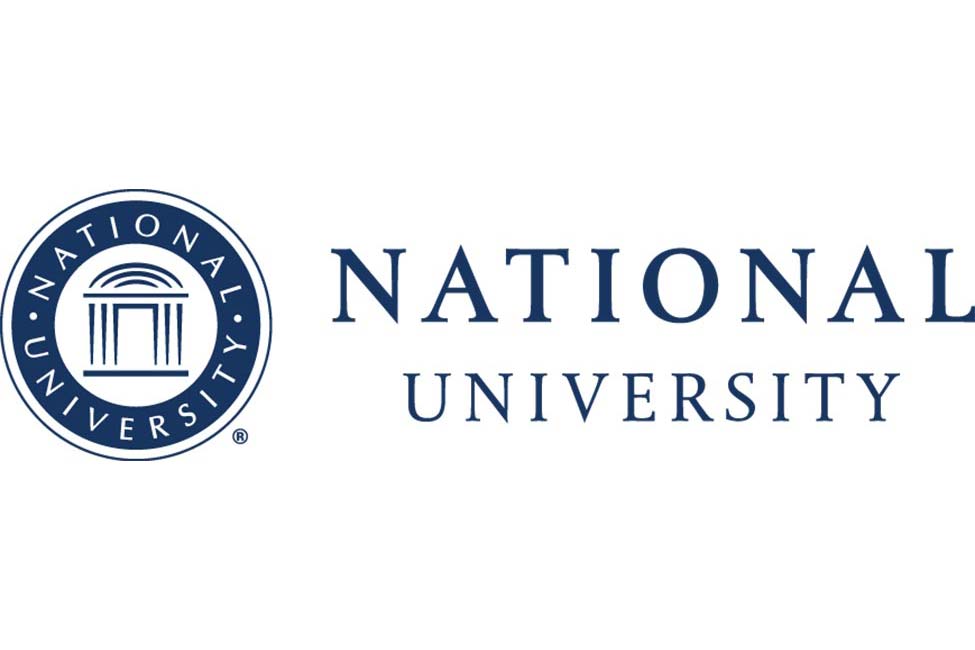 Fast Facts
School Size

Large

Tuition

S20,000—$25,000 Year

Affiliation

Private

Type of School

University/Intensive English Program

Student Body Gender

Co-ed

Religious Affiliation

No Affiliation

Scholarships for International Students

Yes

Conditional Admission Available

Yes

Top Programs

Business, Computer Science, English Language (ESL)

Setting

City, Small/College town, Suburban, Rural

Type of Housing

Homestay, Apartment

Test Scores

TOEFL: 70 + , IELTS: Band 6 +

Social Media
Founded in 1971, National University is the second-largest private, nonprofit institution of higher learning in California and is dedicated to making learning opportunities accessible, challenging, and relevant to a diverse student population. Today, National University has locations in California and Nevada and has conferred over 204,000 degrees and credentials, With a student body of 30,000 students from 76 countries, the University represents a true cross-section of international and American higher education.
National University's relevant, comprehensive curriculum offers more than 100 graduate and undergraduate programs and consists of five schools and one college, including the Schools of Business and Management; Education; Engineering and Computing; Health and Human Services; Professional Studies and the College of Letters and Sciences.
Accreditation: National University has been accredited by the Accrediting Commission for Senior Colleges and Universities of the Western Association of Schools and Colleges (WASC) since 1977, the same body which accredits the other major universities and colleges in the western United States.
Affordable degrees: National University is committed to providing affordable education. Unlike most universities, at National there is only one tuition rate for all students. That means that international students pay the same fees as an American student. National University's four-year tuition is 60 percent lower than the average four-year private college.
One-course-per-month format: National University provides an intensive, one-course-per-month format. Our students are able to complete 12 courses per year instead of the nine-course format at other universities. International students are able to attain a greater interest and motivation, and achieve better overall learning results.
A dynamic balance of theory and practice: The University maintains high academic standards that distinguish its degree-oriented education from technical training. National University places special emphasis on providing students with the technological tools and research skills students need to gain maximum benefit from their studies. Small class sizes facilitate a high level of faculty attention and involvement.
Academic rigor:National University has surpassed nationwide benchmarks measuring the level of academic challenge at four-year colleges and universities for 10 consecutive years.
Great locations: Most international students study at National University's San Diego and Los Angeles campuses. These cities are renowned for their Mediterranean climates, hospitality, and international flavor. Both cities boast miles of sandy beaches, sunny skies, and wonderful weather that support an amazing array of lifestyles. Surfing, diving, skiing, snowboarding, hiking, Hollywood, Disneyland, Universal Studios, Sea World, Yosemite National Park, zoos and a host of other recreational, dining, and learning experiences are all part of the incredible California culture.
Personalized student services: National University offers specialized one-on-one student services and can provide assistance in seven languages including Thai, Korean, Spanish, Mandarin Chinese, Vietnamese, and Hindi. The Writing Center is available to assist students at any level to develop writing and critical thinking skills. The Math Center offers help with mathematics, sciences, engineering, and business math.
Pre-arrival and arrival assistance: Students receive extensive guidance in making their preparations for travel to, and arrival in, the United States, including advice on travel, airport arrival assistance, and finding affordable housing off-campus. Homestay options are also available. Students are given a specialized orientation upon arrival.
English Language Program: National University's comprehensive selection of English language programs benefit university students and professionals seeking to improve their written and verbal communication skills. These programs, and the experienced and caring instructors who teach them, provide support to help students gain a true and practical understanding of the English language and prepare them for academics.
International Programs Office: The dedicated staff of the International Programs Office specializes in the maintenance of F-1 status, work authorization, and international student advising. Qualified F-1 students are eligible to apply for 12 to 29 months of work experience called Optional Practical Training (OPT). This allows students to gain work experience in their chosen career field.
For more information:
National University

National University

International Admissions and San Diego Campus
9388 Lightwave Avenue
San Diego CA 92123-1426
P: 1.858.541.7747
Los Angeles Campus
5245 Pacific Concourse Drive
Los Angeles CA 90045
P: 858-541-7747
Masters
Accounting
Business
Business Analytics
Business Information Systems
Computer Science
Electrical Engineering
Engineering
General Management
Marketing
Marketing and Communications
MBA
Psychology
Public Health
Bachelor Degree
Accounting
Business
Business Administration
Computer Science
Criminal Justice
Economics
Engineering
General Management
Global Studies in the Arts and Humanities
History
Marketing
Marketing and Communications
Mathematics
Psychology
Public Health
Sociology
English Programs
Business English
English for Specific Purposes Programs
English Language (ESL)
General English Programs
IELTS in the USA
Summer Intensive English
TOEFL and Test Preparation
Related Articles
San Diego is located in Southern California and is only 17 miles from the border of Mexico.

As an international student, you want to find the top undergraduate program or the best graduate program that fits your needs. As you search for U.S. schools, you should know there are many important differences between "undergraduate" and "graduate" programs.