University of Southern California - International Academy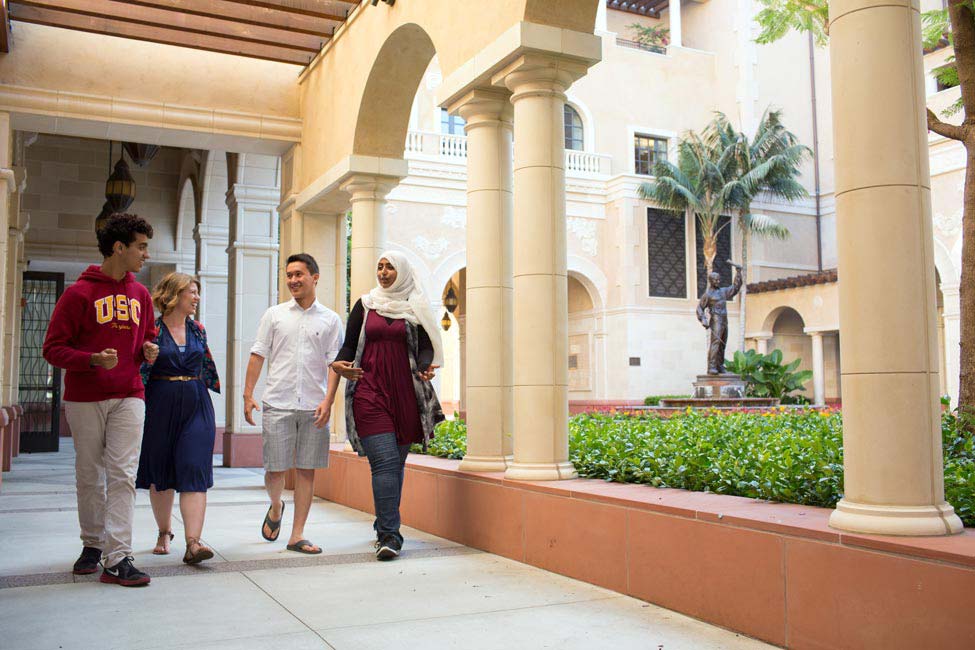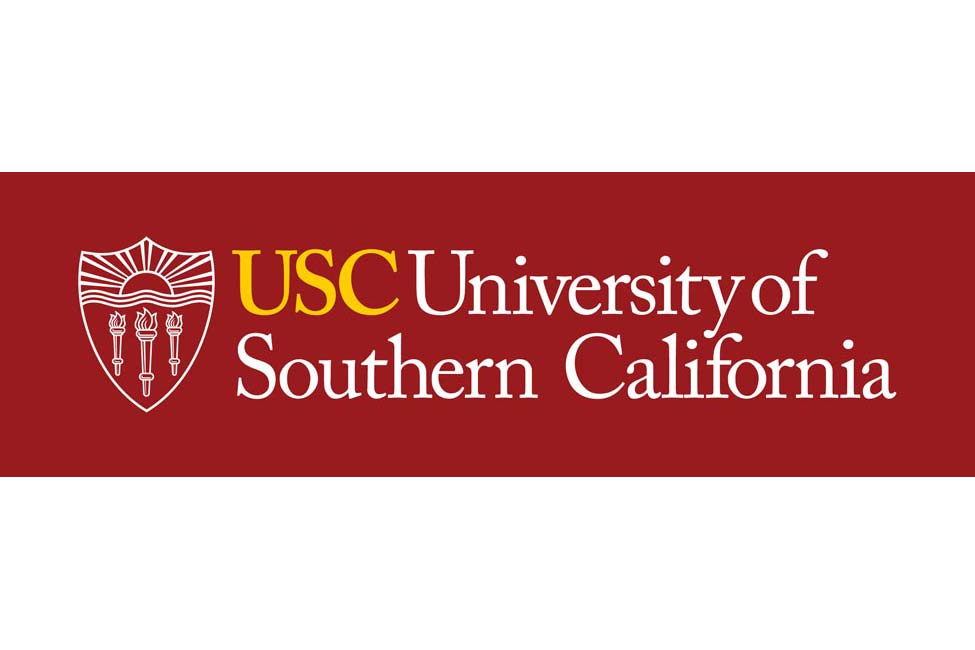 Fast Facts
School Size

Large

Tuition

$5,000—$10,000 Semester

Affiliation

Private

Type of School

University/Intensive English Program

Student Body Gender

Co-ed

Religious Affiliation

No Affiliation

Scholarships for International Students

No

Conditional Admission Available

Yes

Top Programs

English Language (ESL), English for Specific Purposes Programs, Intensive English

Setting

City

Accreditation and Certification

UCIEP Member

Type of Housing

Residence Hall, Homestay, Apartment

Social Media
Rapidly improve your English language and academic skills as you experience the vibrant campus life and countless learning opportunities at one of the world's leading private research universities.
ABOUT USC & THE ACADEMY
The University of Southern California is one of the world's leading private research universities. Located in the heart of Los Angeles, a global center for arts, technology and international trade, USC consistently ranks among the top U.S. universities for international student enrollment. With a strong tradition of integrating liberal and professional education, USC is recognized worldwide for its top-ranked programs, cutting-edge research, and unparalleled network of professional alumni worldwide.
Building on USC's expertise in English language training and academic support, the USC International Academy prepares international students for rigorous degree programs at USC and other fine U.S. colleges and universities. Four avenues of study, all taught by USC teachers, are offered at USC International Academy, including a pre-master's program extending conditional admission to nearly 100 master's programs at USC, an undergraduate preparation program in which students can earn up to 12 transferable USC course units, a master's preparation program, and an intensive English program with six convenient start dates.
HIGHLIGHTS
Intensive, skill-based English courses on USC campus
Six convenient start dates throughout the year
University preparation & conditional admission programs
Experienced teachers hold advanced degrees in TESOL, Education or related fields
University setting: full access to campus facilities and student life
Cultural activities at top Los Angeles attractions
Campus housing available year-round
PROGRAMS OF STUDY
Intensive English Program
Study English in small, interactive classes held on USC's campus
Advance your language and study skills in elective courses and labs geared to your interests
Receive support from a dedicated team of academic, immigration, and student advisers
Six convenient start dates offered year-round
Pre-Master's Program
Gain conditional admission to one of USC's elite graduate programs before taking the GRE/GMAT
Achieve your target GRE/GMAT score through world-class test preparation
Receive academic advising from the master's degree program to which you are conditionally admitted
Acquire skills that will prepare you for success at USC
Undergraduate Preparation Program
Receive college admission advising by USC admissions staff
Earn up to 12 academic units of USC undergraduate coursework
Achieve your best results on the TOEFL/IELTS and SAT through expert training
Immerse yourself in academic, English language, and cultural support
tailored to your field of study
Master's Preparation Program
Enhance your academic English skills for graduate-level coursework
Improve your TOEFL/IELTS and GRE/GMAT test scores
Work closely with USC advisers to chart your path to a master's degree in your target university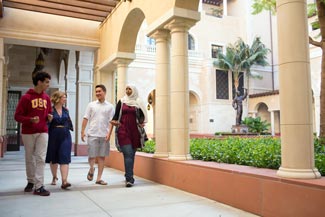 YOUR UNIVERSITY EXPERIENCE IN LOS ANGELES
At USC International Academy, language learning extends beyond the classroom to the bustling center of the University of Southern California campus and cultural landmarks of Los Angeles. Weekly conversation groups, educational seminars, and social outings are just some of the ways Academy students practice their English, meet new friends, and explore life in our exciting city.
As a USC International Academy student, you will be immersed in USC's dynamic community, enjoy full access to its state-of-the-art facilities—including USC's excellent housing, libraries, computer labs, dining, recreational, and medical facilities—and participate in a wide array of cultural programming and campus immersion activities. World-renowned cultural institutions and sports and entertainment venues are just minutes from campus, including the STAPLES Center, L.A. Live, Walt Disney Concert Hall, the Museum of Contemporary Art, and the Los Angeles Memorial Coliseum.
HOUSING
University housing is available to USC International Academy students all year. The Academy also works with a number of dedicated host families who are eager to welcome you to their homes and deepen your understanding of the local culture and English language. Our housing staff is dedicated to supporting you throughout your stay.
APPLY
Choose your program of interest and apply today!
http://international.usc.edu/admissions.php


For more information:
University of Southern California - International Academy

Summer
Arts and Humanities
Bridge Programs
Business
Business English
English Language (ESL)
Film Studies
Health and Wellness
IELTS in the USA
International Relations
Journalism
Kinesiology
Liberal Arts
Mathematics
MBA
Science
Summer Intensive English
Summer Pre-University
Technology/Computers
TOEFL and Test Preparation
Masters
Arts and Humanities
Business
Business English
Communication
Engineering
Health and Wellness
Journalism
Liberal Arts
Mathematics
MBA
Public Health
Science
Sociology
Technology/Computers
TOEFL and Test Preparation
Bachelor Degree
Business
Communication
Engineering
Film Studies
Journalism
Liberal Arts
Mathematics
Science
Technology/Computers
English Programs
Business English
English for Academic Purposes
English for Professionals
English for Specific Purposes Programs
English Language (ESL)
General English Programs
IELTS in the USA
Intensive English
Summer Intensive English
TOEFL and Test Preparation
Secondary/Boarding
English Language (ESL)
Homestay Programs
Summer Pre-University
University Transfer