University of Wisconsin - La Crosse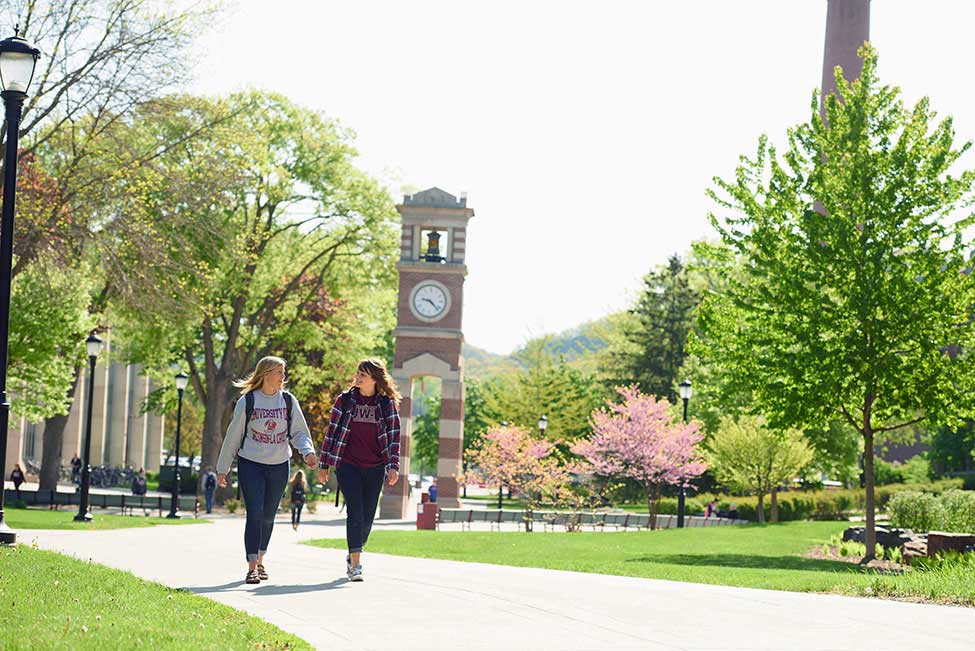 Fast Facts
School Size

Medium

Cost of Attendance

S20,000—$25,000 Semester

Affiliation

Public

Type of School

University

Student Body Gender

Co-ed

Religious Affiliation

No Affiliation

Scholarships for International Students

yes

Conditional Admission Available

yes

Top Programs

Biochemistry and Molecular Biology, Business, Computer Science

Setting

City, Small/College town

Type of Housing

Residence Hall, Apartment

Test Scores

TOEFL: 70 + , IELTS: Band 6 +

Social Media
Welcome to the University of Wisconsin-La Crosse:
The University of Wisconsin-La Crosse (UW-La Crosse) is a mid-sized comprehensive university of approximately 10,000 students. It is a fully accredited university and part of the prestigious University of Wisconsin System. Founded in 1909, UW-La Crosse continues to develop to meet the educational and professional needs of its students. It has established a tradition of outstanding teaching, rigorous programming, and effective service to the region and to the world.
Location:
U.S. News & World Report deems La Crosse in the top 10 places to live nationally. The spacious, park-like campus is located in a residential section of the city. Both the campus and the community provide a safe and friendly environment. The mid-sized city of La Crosse is home to approximately 60,000 people and located in the southwestern section of the state on the Mississippi River. It is approximately 150 miles from Minneapolis, Minnesota, and 285 miles from Chicago, Illinois. The state of Wisconsin is in the upper mid-western section of the U.S. in the Great Lakes region. Here students will enjoy larger-city convenience and small-town warmth that creates a one-of-a-kind environment in which to live and learn.
Highlights of UW-La Crosse:
consistently ranked by "U.S. News and World Report" and by "Kiplinger's Personal Finance Magazine" as one of the best universities in the nation
many programs with professional accreditation; including AACSB-International Association for Management Education for undergraduate and graduate business programs
classroom learning, laboratory studies, practical and field experiences
individualized attention; 21:1 student/faculty ratio
safe, friendly campus and community
reasonable tuition and cost of living
partial international tuition scholarships for high academic performance
intensive English language program available
"restricted" degree admission for undergraduate (bachelors) study for students with less than 73 TOEFL or 6.0 (no lower than 5.5 for each subscore) IELTS
pre-arrival information packet, airport pick-up, week-long orientation, advising, and extracurricular activities
Intensive English Program:
The English as a Second Language Institute (ESL Institute) at UW-La Crosse offers programs for students who are preparing for university study and programs for students interested in studying English for personal and professional reasons. Classes are small and tutors are available at no additional charge. Courses include grammar, listening, reading, speaking, and writing while learning about American culture and customs. Advanced level students may also take specialized courses in TOEFL and GMAT preparation and in research methods.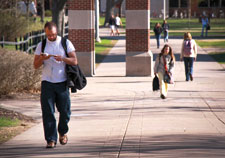 Students are able to use all university services including the library, health center, sports complex, and student centers. A certificate of participation and an official UW-La Crosse transcript are awarded at the end of the program.
Undergraduate (Bachelors) Degree Study:
UW-La Crosse offers 88 undergraduate majors in areas of business, computer science, communications, pre-medicine, sport science, psychology, health education, environmental science, archaeology, and dual-degree programs in engineering. Many offerings have professional accreditation as well as regional and national recognition.
Degree admission with "restricted" study is available for students who do not have a TOEFL score or whose TOEFL score is less than 73. Students will take an English proficiency exam upon arrival to determine if additional English language study is necessary. Admission requires the completion of a high school program which is equivalent to a U.S. high school diploma with a minimum grade point average of 2.5 on a 4.0 scale. The SAT examination is not required for admission.
Graduate (Masters) Degree Study:
UW-La Crosse offers 23 graduate programs including MBA, biology, health, recreation, exercise and sport science, software engineering, education, and physical therapy. All programs require a minimum TOEFL of 79 and a minimum grade point average of 2.85 on a 4.0 scale. Some programs have additional requirements such as GMAT, GRE, higher grade point average, and separate application packets and deadline dates. Interested students are advised to review the program in which they are interested on the UW-La Crosse web site.
Student Life:
At UW-La Crosse, education extends beyond the classroom and studying in the library and computer labs. International students are encouraged to participate in over 100 different student clubs/organizations including student government, athletics, performing arts, and cultural events and celebrations. Students also have access to outstanding leadership, community service, and internship opportunities.
The Office of International Education (OIE) is dedicated to supporting and enhancing your educational, cultural and social experiences. OIE collaborates with the campus and surrounding community to create cultural experiences for both students and the community. OIE also advises international students regarding visa requirements, health insurance, class registration, and on-campus employment opportunities.
University of Wisconsin - La Crosse

1725 State Street
144 Cleary Center
La Crosse Wisconsin 54601
P: (608) 785-8939