Temple University Intensive English Language Program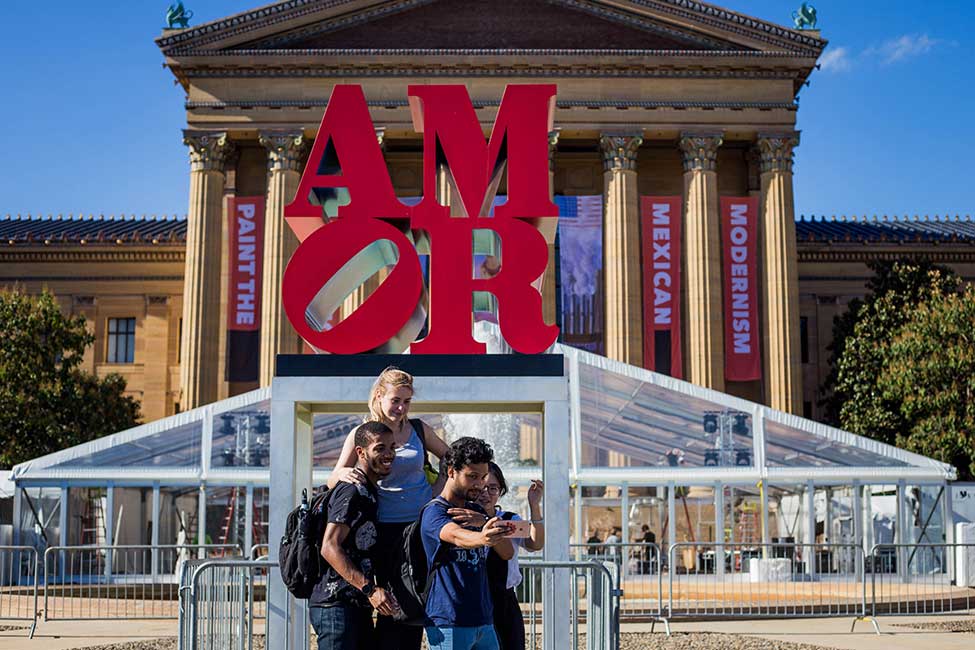 Fast Facts
School Size

Large

Cost of Attendance

$1,000—$5,000 Session

Affiliation

Public

Type of School

University/Intensive English Program

Student Body Gender

Co-ed

Religious Affiliation

No Affiliation

Scholarships for International Students

no

Conditional Admission Available

yes

Top Programs

Arts and Humanities, Business, Engineering

Setting

City

Accreditation and Certification

EnglishUSA Member, UCIEP Member

Type of Housing

Homestay, Apartment

Social Media
Prepare For Academic Success at Temple University
Temple University attracts students from all over the world to the historic city of Philadelphia, the 5th largest city in the United States, a cultural, artistic and culinary center. International students enjoy the excellent educational resources available at Temple and the many cultural experiences available on and near campus. Temple offers English as a Second Language courses for students who wish to improve their English language skills for employment or to enhance their everyday lives, a conditional admission program for students wishing to attend Temple University, and special programs that focus on particular skills.
THE INTENSIVE ENGLISH LANGUAGE PROGRAM OFFERS:
Small, year-round English classes for all proficiency levels
21 hours of instruction per week in listening, speaking, writing, reading, and elective classes
Interesting and effective cultural enrichment courses. Improve presentation skills, watch and discuss movies, learn English by volunteering in the community, learn about American idioms and slang, and more!
Tuition and Fees 
We understand that some students progress more quickly than others. IELP sessions are only 7 weeks long, offering you more flexibility than other programs to move to a higher level of instruction.
One session (7 weeks) is approximately $2,700. There is a 5 percent discount when paying for two sessions (14 weeks) at once.
CONDITIONAL ADMISSION AND ACCESS TEMPLE:
Temple University offers conditional admission to students whose high school GPA is 3.0+ and whose TOEFL score is 65-78 (IELTS 5.5, PTE 46-52). Conditionally-admitted students are invited to participate in the Access Temple program, designed especially for the needs of students almost ready to enter Temple University. Access Temple students:
Improve English language skills while completing up to 11 university credits at Temple University
Study English for Business, English for STEM (Science, Technology, Engineering, Math) or English for the Liberal Arts
Participate in small-group pronunciation coaching
Have access to dedicated tutors
Have access to dedicated tutors
Are guaranteed admission to Temple University upon successful completion of one or two semesters of Access Temple.
All students interested in Access Temple must first apply to Temple University and receive conditional admission: https://prd-wlssb.temple.edu/prod8/bwskalog.P_DispLoginNon
Access Temple Tuition and Fees
Access Temple follows the University's semester model, giving you the authentic experience of student life at an American university. Although you will take regular Temple courses, you will both pay less than regular Temple students and receive academic English support to succeed.
The cost of one semester in Access Temple (16 weeks) is between US$8,474- US$9,308, depending on the number of university credits taken. Students have the option of taking an additional 3-4 credits towards their degree in the second part of Access Temple for an additional fee.
Special Programs
Temple offers special programs that focus on particular skills, such as Mastering the TOEFL and Technical Intensive English. Mastering the TOEFL is a two-part program that provides students with useful strategies and practice for doing well on the TOEFL. The Technical Intensive English program prepares graduate-level students in computer and information sciences and engineering for success in their fields. See our website for a full list of current special program offerings.
More Reasons to Come to Temple University
Accreditation and Instructors: The IELP is accredited by the American Association of Intensive English Programs (AAIEP). Instructors hold a Master's degree in TESOL, or Ph.D. in a related field.
Conversation Partners: International students are paired with American conversation partners to practice speaking English in an informal setting.
Activities: The IELP arranges excursions and activities that expose students to the culture of the U.S, including trips to other major cities like Washington D.C. and New York City, skiing in the Pocono Mountains, or enjoying the nearby beaches. Locally, students are accompanied to museums, sporting events, concerts and shopping, as well as architectural tours in the city of Philadelphia.
Access to University Resources: Students receive access to all library facilities and to the Temple University TECH Center, a state-of-the-art technology facility with a variety of workspaces to enable students to work collaboratively or individually. Students may also enjoy Temple University's recreational facilities, ranked 8th in the nation. The rec center offers aquatic facilities, a rock climbing wall, an indoor golf driving range, fitness classes and more.
International Services: Temple University's Office of International Student and Scholar Services provides advisory and counseling services for international students, including help in applying to American universities of their choice.
Housing: Our Homestay program gives students the opportunity to experience living with an American family. Students in Homestay have a private room in the host's home as well as three meals per day. Alternatively, students may choose to live in an apartment close to campus.
Interviews:
Mariam Camara, from Mali, is a freshman studying English in Temple University's Intensive English Language Program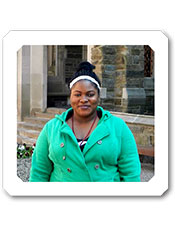 Temple University Intensive English Language Program

1700 N. Broad Street
Suite 211
Philadelphia Pennsylvania 19122
P: 215.204.7899