Gemological Institute of America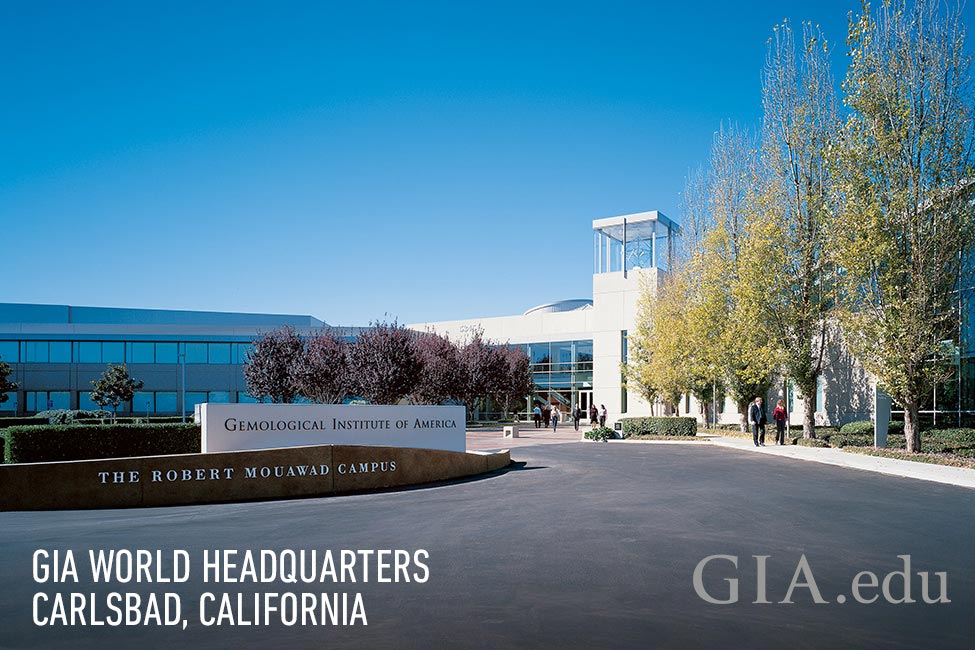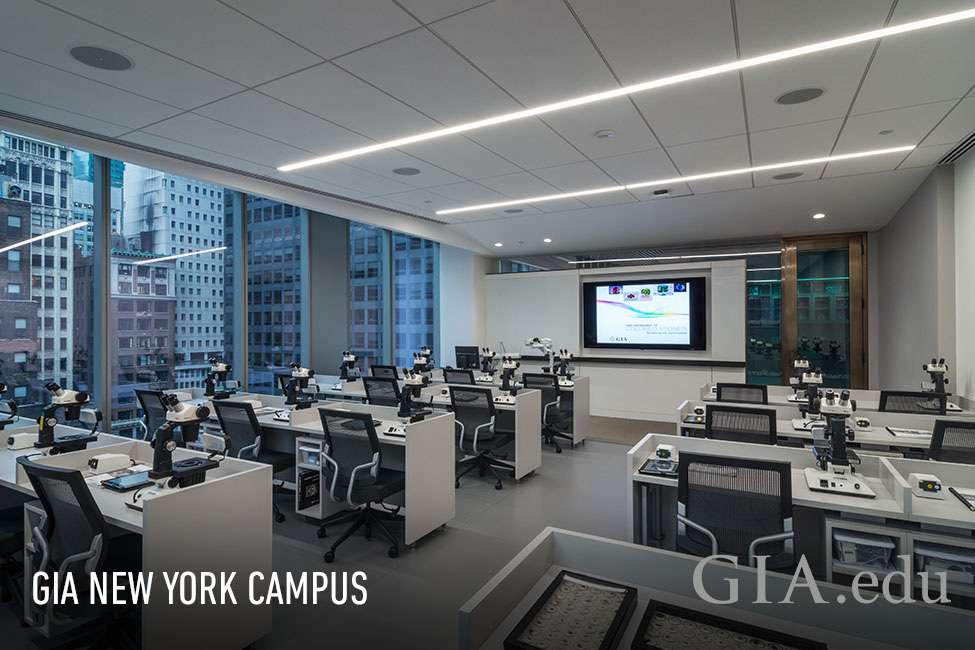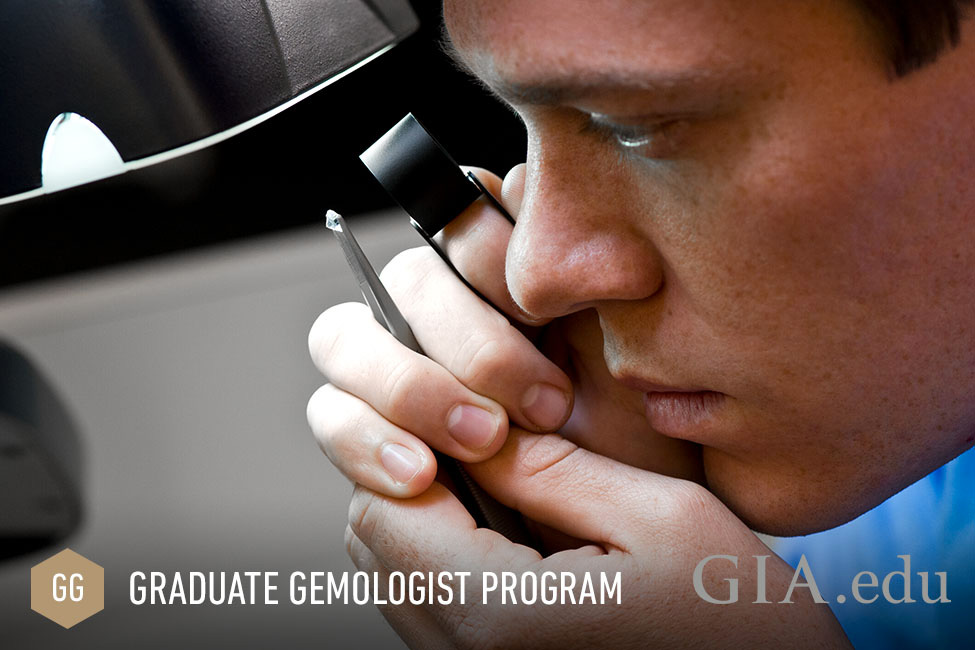 Fast Facts
School Size

Small

Cost of Attendance

S20,000—$25,000 Session

Affiliation

Public

Type of School

College

Student Body Gender

Co-ed

Religious Affiliation

No Affiliation

Scholarships for International Students

Yes

Conditional Admission Available

No

Setting

City, Suburban

Type of Housing

Apartment

Social Media

Learn from the Leader
GIA (Gemological Institute of America) has helped more than 350,000 alumni create rewarding careers in the gem and jewelry industry. That's no surprise as the Institute created the 4Cs of diamond value, the International Diamond Grading System™, and a number of other industry standards. Study at GIA, get a world-class education, and achieve your goals and dreams.
Your Diploma, Your Way with GIA Distance Education
Earn a prestigious GIA diploma from the comfort of your computer. With GIA Distance Education, you can study what you want, when you want, where you want. You'll learn using the same curriculum as on-campus students, and can get in touch with your instructor when you have questions. Lab classes are part of your distance education program requirements, can be taken independent of any class, and are offered at GIA campuses worldwide.
Carlsbad, CA – GIA World Headquarters and The Robert Mouawad Campus
GIA has been the leading authority on gemology since 1931. Studying here means receiving an unmatched education in an environment as stunning as the subject matter. You'll learn from leading professionals, have access to the world's largest gemological library, and build an invaluable professional network.
New York, NY – in New York's Diamond District
GIA's campus in New York commands an entire floor in the International Gem Tower – a state-of-the-art skyscraper in the heart of the Diamond District. Learn from top instructors in a world-class facility. Earn your diploma here and get ready to create a brilliant career.
GIA Education: Respected Around the World
Graduate Gemologist Diploma Program (26 weeks)
Successful professionals in the gem and jewelry industry typically share something in common: they have the GIA Graduate Gemologist designation after their name. Become part of this elite group, and then be prepared to make the most of industry opportunities.
Understand how the 4Cs affect diamond value
Grade diamonds in the D-to-Z color range
Use gemological equipment to grade and identify colored stones
Identify characteristics, simulants, and treatments, and know when advanced testing is required
Graduate Diamonds Diploma Program (7 weeks)
Diamonds are cherished around the world, so knowing the "ABCs" of D-to-Z is a passport to global success. Earn the Graduate Diamonds diploma, and learn how diamonds are formed, mined, marketed, the role of light, cutting styles, clarity characteristics, and more.
Grade diamonds in the D-to-Z color range
Identify characteristics, simulants, and treatments, and know when advanced testing is required
Use the 4Cs to explain diamond value
Speak the language of diamonds confidently to your customers, suppliers, and vendors
Graduate Colored Stones Diploma Program (19 weeks)
Rubies. Sapphires. Emeralds. Entire industries are built around these and other popular colored gemstones. The GIA Graduate Colored Stones diploma program empowers you to succeed in this ever-growing market.
Build a knowledge base about colored stones and the colored stone market
Identify common and unusual gemstones
Use gemological equipment effectively to identify gemstones
Identify synthetics, treatments, and imitations found in the colored stone market
Jewelry Design & Technology Diploma Program (26 weeks)
New technologies like CAD/CAM, 3-D printing, and rapid prototyping are changing the way jewelry is designed and manufactured. With the Jewelry Design & Technology diploma program, you will learn these skills and what it takes to succeed in this evolving market. You'll graduate from GIA with in-demand skills and a portfolio of CAD designs and rapid prototypes of your work.
Design jewelry using CAD software
Learn important jewelry engineering concepts
Troubleshoot problems arising from the design and manufacture of pieces
Make a portfolio of your jewelry design renderings and rapid prototypes
Graduate Jeweler Diploma Program (26 weeks)
Maybe you dream of making elegant rings, chic earrings, or stunning necklaces. Or maybe you want to repair family heirlooms, bring new life to old pieces, or repurpose antiques into something modern. The GIA Graduate Jeweler diploma program teaches you how to do this and more. Get ready to learn timeless skills valued around the world.
Perform the most common jewelry repairs
Be adept at using tools and equipment found in a modern, well-equipped jewelry manufacturing shop such as a laser welder and modern polishing equipment
Set stones in a variety of mounting styles and settings
Learn soldering and hand fabrication
Comprehensive CAD/CAM for Jewelry Course (7 weeks)
CAD/CAM is a highly sought after skill in the jewelry industry. When you complete this course, you'll know how to use cutting-edge software to turn jewelry designs into concepts, and then into photo-realistic renderings, and finally into casting ready models.
Develop skills to create and share designs
Design jewelry on your computer and quickly make modifications
Use jewelry design and engineering concepts
Jewelry Design Course (9 weeks)
Every piece of beautiful jewelry is the product of a talented designer – a professional who had an inspiration and was able to turn it into a workable design. Having this skill can take you far – whether you want to go out on your own or work for a design house. The Jewelry Design course prepares you for these and other potential futures.
Understand jewelry design theory and jewelry artistry
Illustrate shape, form, and texture of metal using pencil, colored pencil, and watercolor paints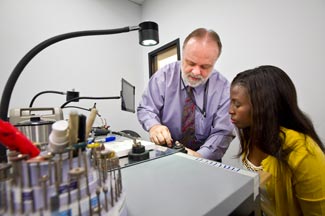 GIA Career Services
The GIA Career Services team is available to assist you throughout your professional journey. This includes helping you decide the career that is right for you in order to achieve your gemological or jewelry design goals. Some of the services GIA offers include career assessment, career path analysis, resumes and cover letters, interview strategies, and more. You'll also attend GIA Career Fairs, which attract top companies looking to hire, and use the GIA Gem and Jewelry Online Job Board, which has new and exciting jobs listed each week.
Scholarships and Financial Aid
Attain your dream of a GIA education with the help of scholarships, grants, and loans. GIA also accepts outside sources to fund your on-campus education, including vocational and veterans' benefits.
GIA Alumni Association
With more than 95,000 members and 60 global chapters, the GIA Alumni Association connects jewelry professionals around the world. Its mission is to serve and support GIA Alumni by promoting networking opportunities, business partnerships, and GIA's continuing education program.
For more information:
Gemological Institute of America

Gemological Institute of America

The Robert Mouawad Campus
5345 Armada Drive
Carlsbad California 92008
P: 1.760.603.4001
50 W 47th Street
8th Floor
New York New York 10036
P: 1.212.944.5900