Arizona State University-ASU-USA Pathways Program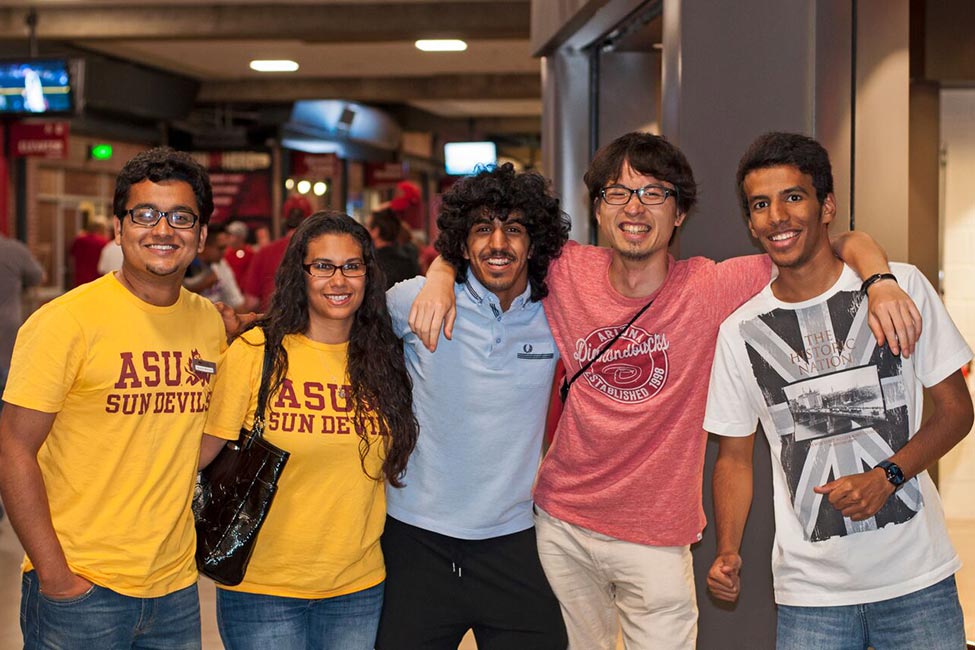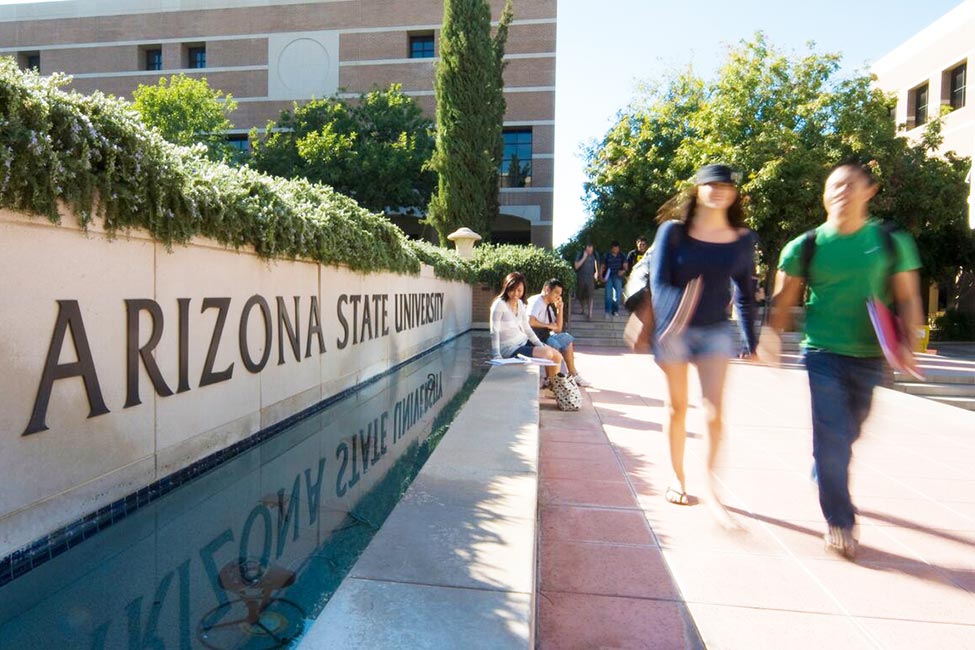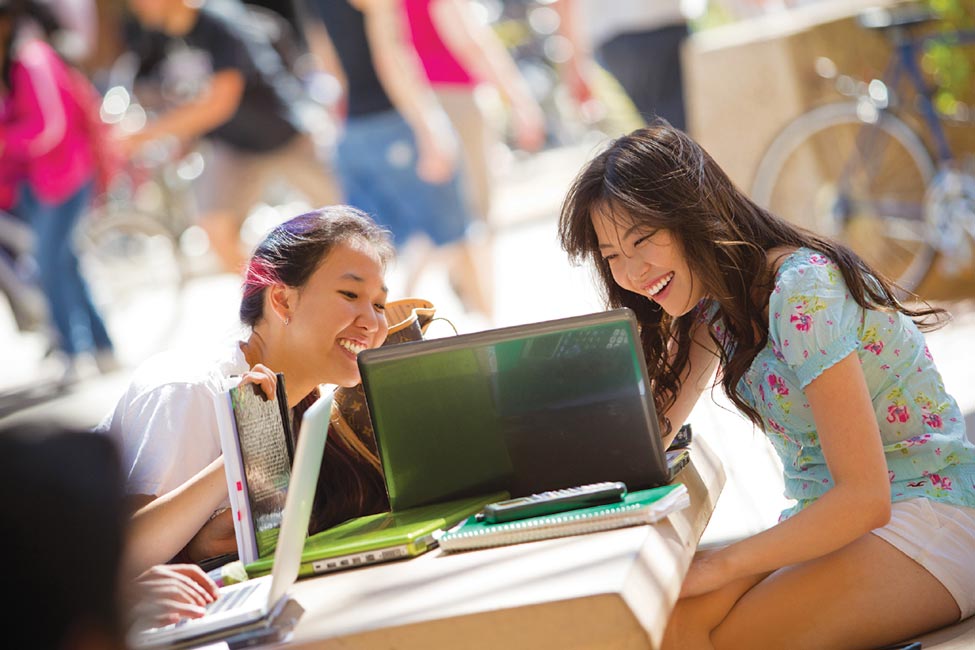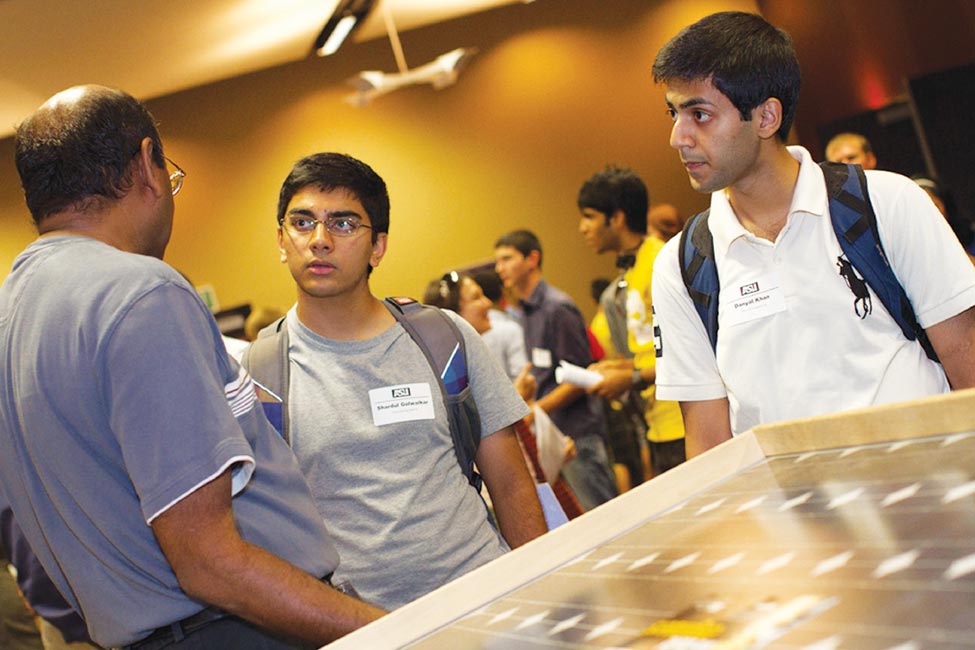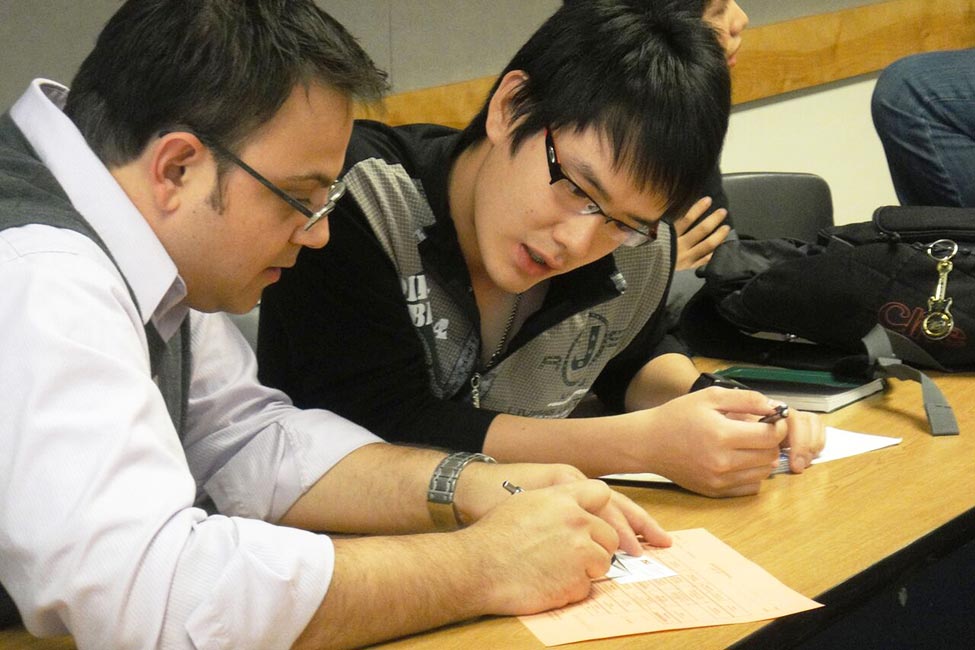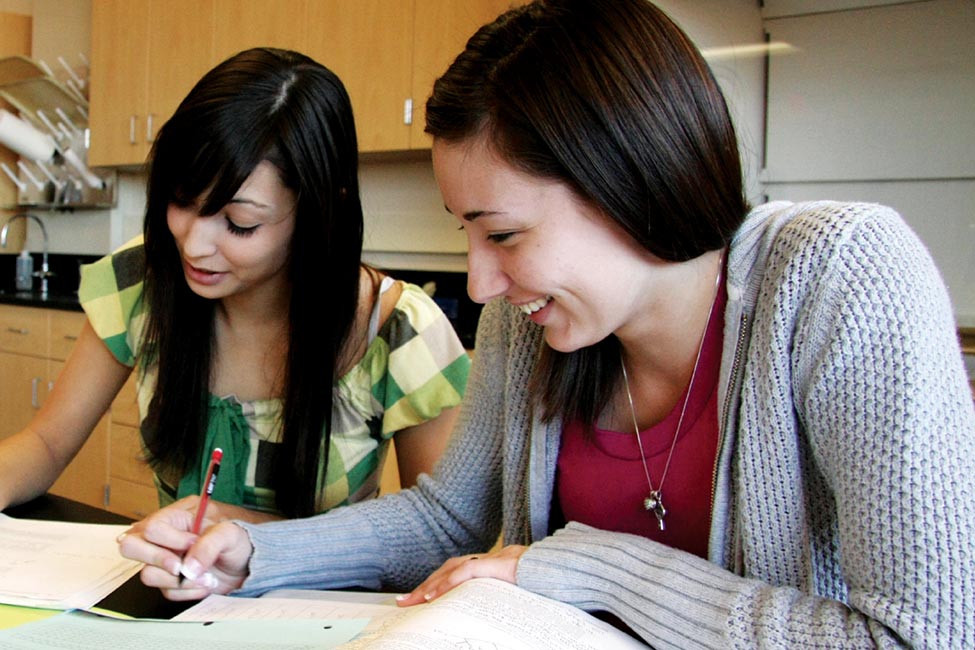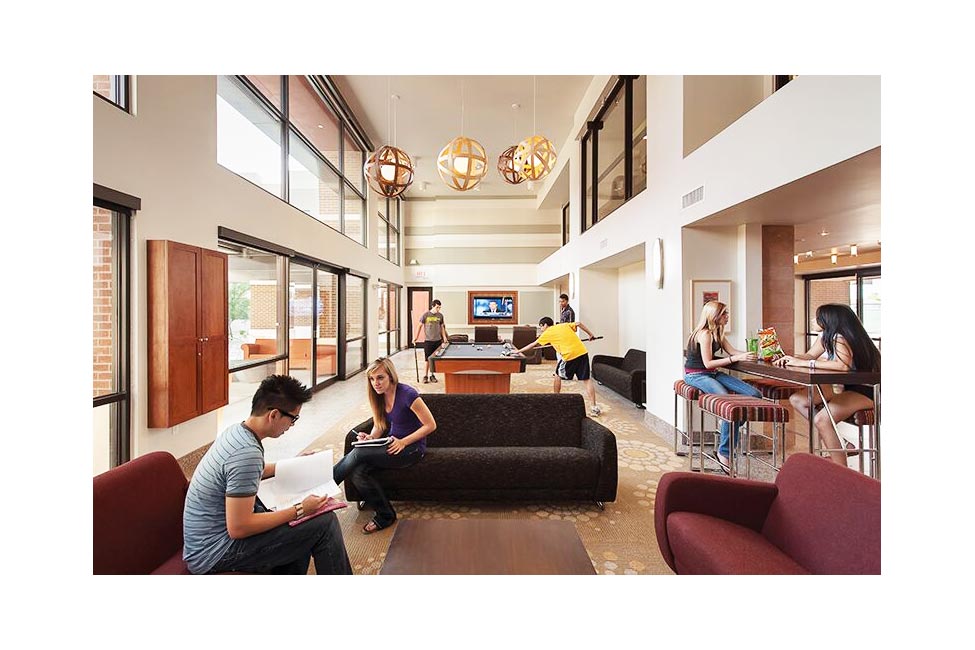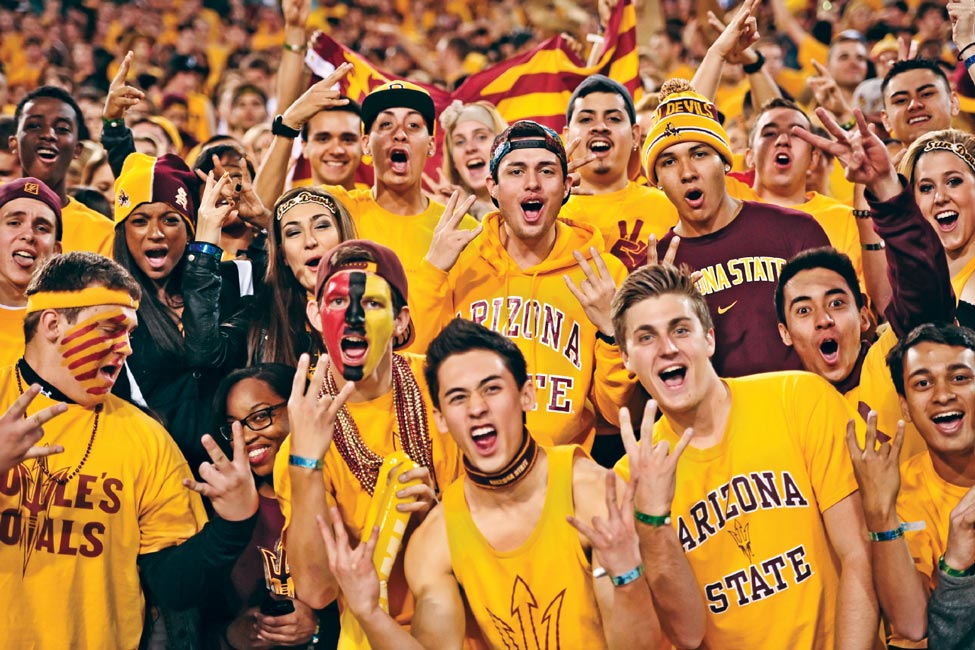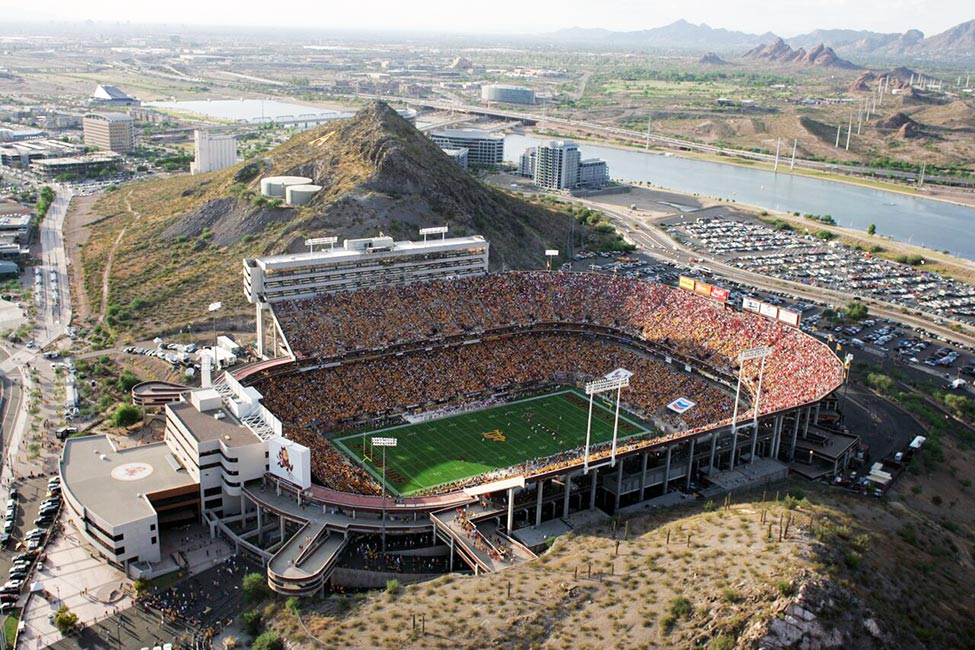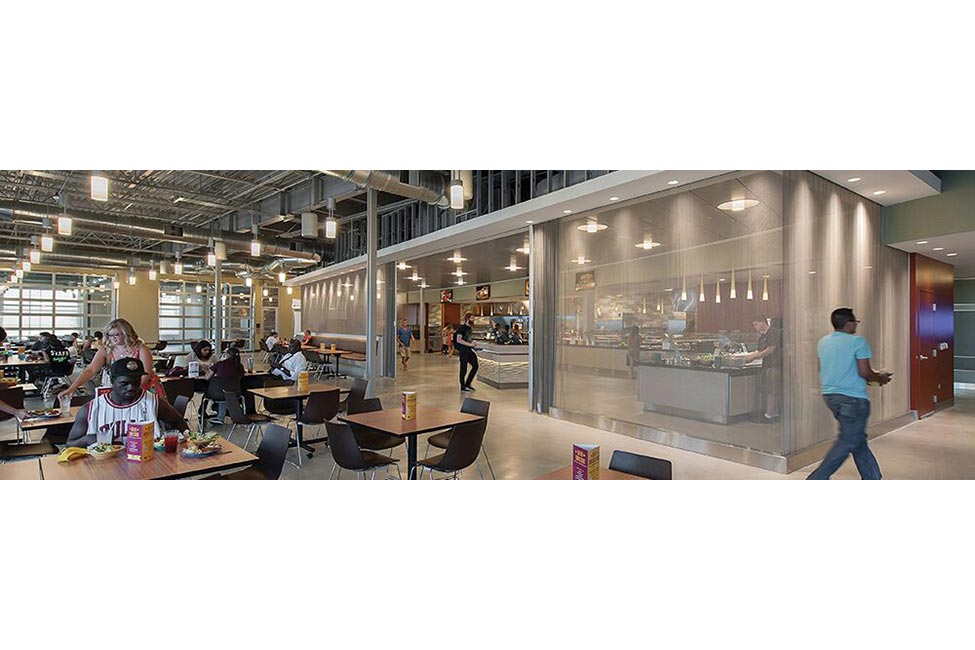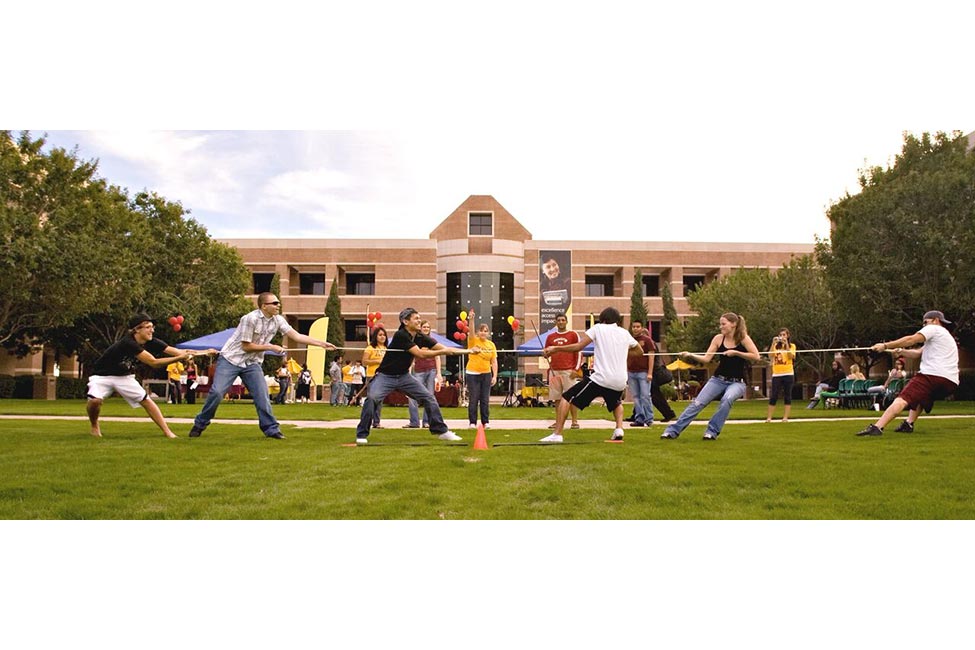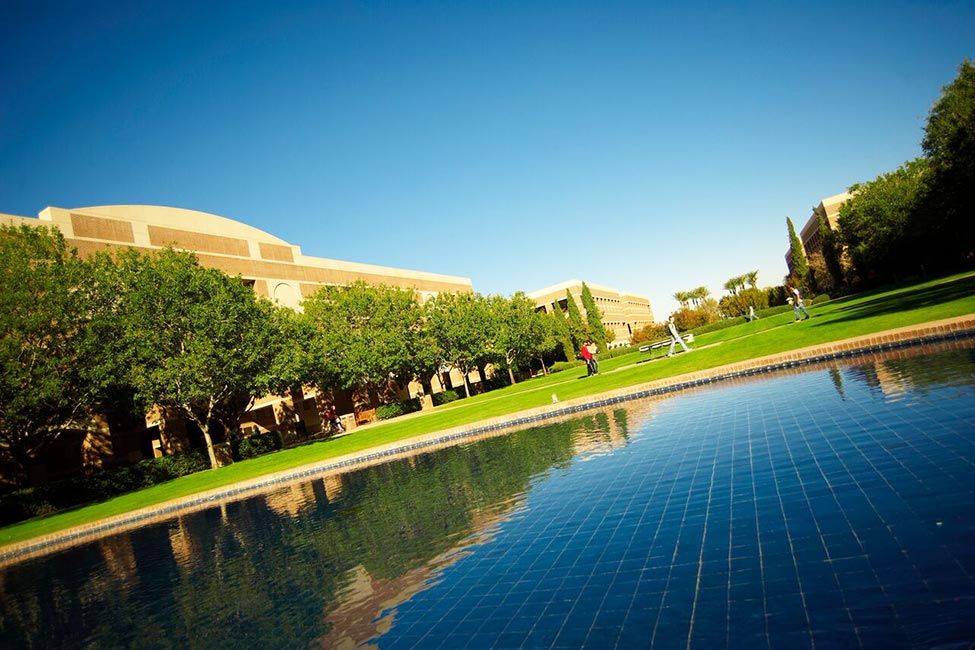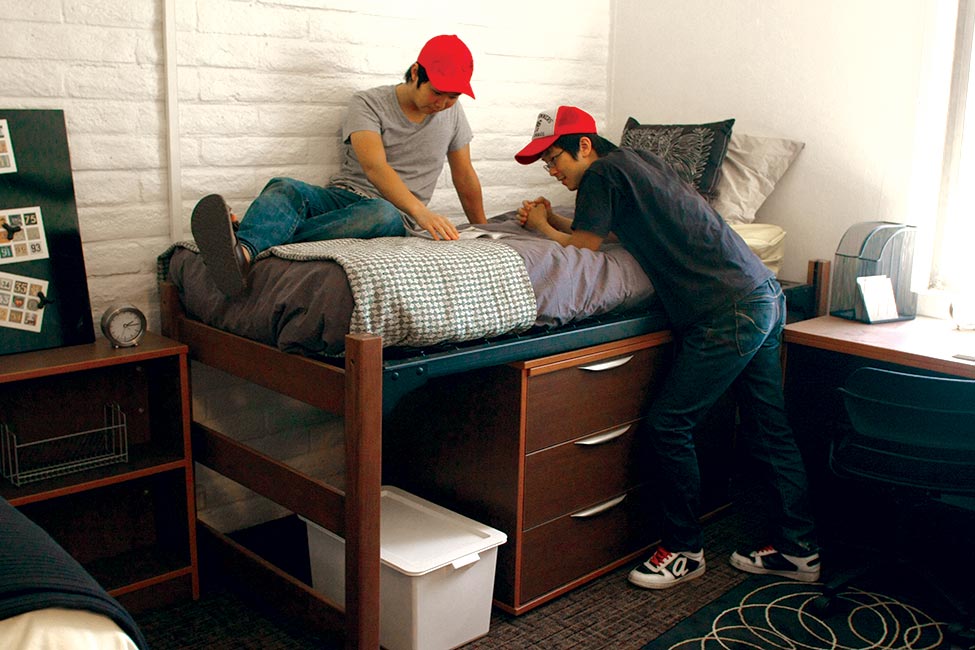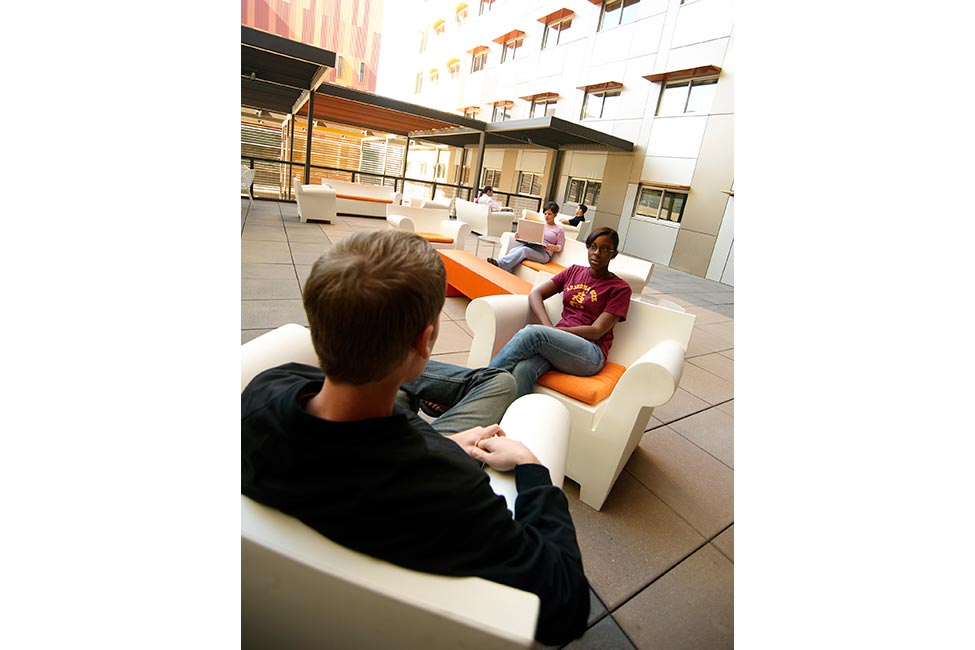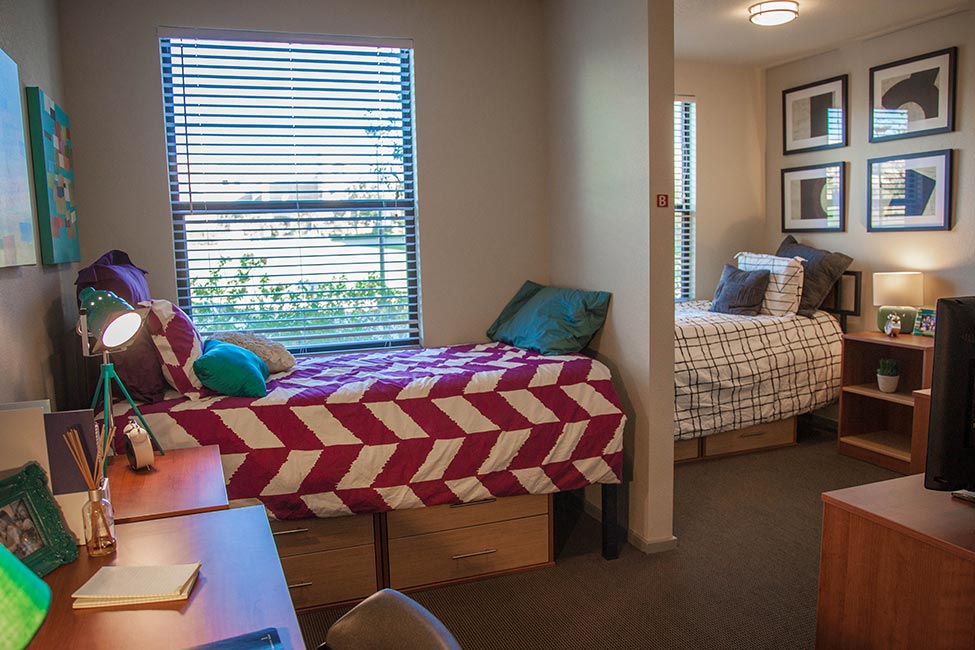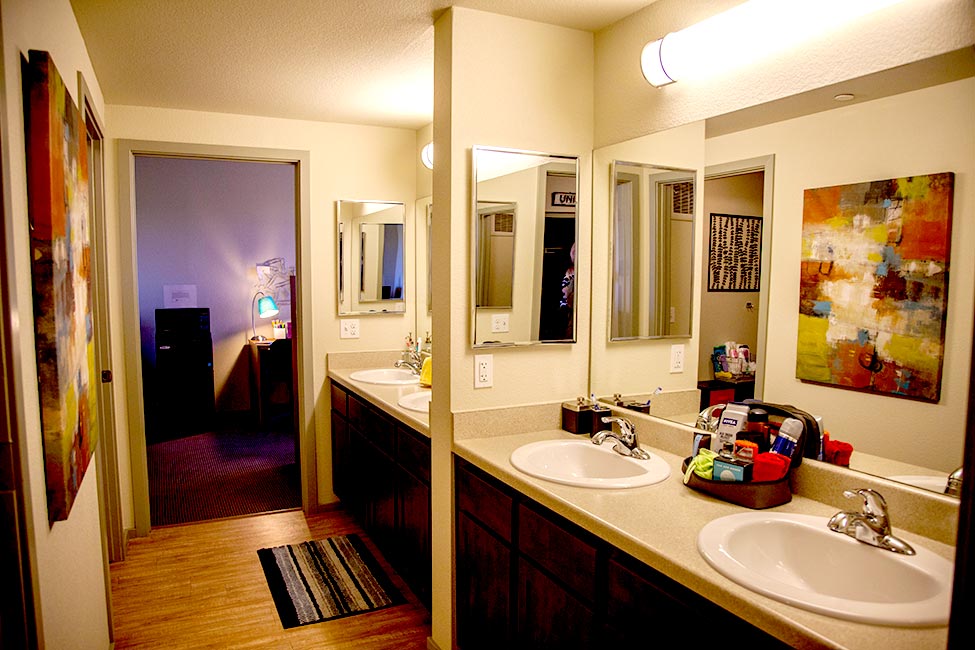 Fast Facts
School Size

Large

Tuition

$15,000—$20,000 Semester

Affiliation

Public

Type of School

University

Student Body Gender

Co-ed

Religious Affiliation

No Affiliation

Scholarships for International Students

No

Conditional Admission Available

Yes

Top Programs

Business, Liberal Arts, Bridge Programs

Setting

City

Type of Housing

Residence Hall

Test Scores

TOEFL: 50 +, IELTS: Band 5.5 +

Social Media
Arizona State University (ASU)
ASU is the largest university in the United States, ranked one of the top 100 universities in the world, and a top 50 in the United States. ASU offers more than 600 top-quality accredited degree programs at four unique campuses across metropolitan Phoenix, the sixth-largest city in the U.S.
Why is Arizona State University the best university to earn a degree?
#1 Public University Chosen by International Students - Institute of International Education
#1 Largest Public U.S. University - U.S. Department of Education
#1 Most Innovative School in the Country - U.S. News and World Report
#5 in the nation for producing the best-qualified graduates - The Wall Street Journal
#1 Producer of Fulbright Scholars - U.S. News and World Report
Colleges & Schools:
Top 35 – School of Business
Top 50 – Engineering 
Top 25 – Design & The Arts
Top 25 – Nursing & Health
#30 College of Law (nationwide for both public & private law schools)
ASU-USA Pathways at Arizona State University
In ASU-USA Pathways, participants ease into the American academic system by stretching 2 semesters into 3 while earning 24 or 25 real, transferable credits (freshman) toward selected ASU undergraduate degrees. Our international students will get true academic and English support while in our program, making them stronger sophomores at ASU or any other U.S. university. Students have full access to all ASU resources and amenities, offering participants the chance to experience real, American university life.
Why ASU-USA Pathways?
Guaranteed Admission to ASU as a Sophomore (second year)* - Students who complete our 3-term program with a 3.0 GPA are guaranteed full admission into the 2nd year of a selected Business
(W.P. Carey School of Business or Thunderbird School of Global Management) OR Arts and Sciences (New College of Interdisciplinary Arts & Sciences) degree program.
*Subject to student GPA and specific degree programs
Guaranteed On-campus Housing – Students will thrive in a supportive environment and enjoy a rich, cultural experience with maximum exposure to our American student body by living in ASU's West campus housing.
A New Beginning – Only the GPA earned in ASU-USA Pathways is considered when applying to one of the participating academic degree programs.
Class Size – Reduced class size allows the students to spend one-on-one time with the faculty members, actively participate in class discussions, and develop strong classroom relationships.
ASU-USA Pathways Location
Hosted on the West campus, one of the four major ASU campuses, ASU-USA Pathways students will experience the large university feel with the personal attention of a private school. Students can enjoy the beauty and culture of the American Southwest, through day trips and campus events.
Start Your Pathway to the Future

Requirements
Academic Requirement:
High school grade point average of 2.5 or equivalent
+
English Proficiency Requirement (complete one):
ASU Global Launch—Completion of at least the Intermediate 2 Level with a minimum of B+ grades (87%)
or
• TOEFL 480 PBT, 157 CBT, 55 IBT or higher on the international TOEFL
• IELTS 5.5, iTEP Academic-Plus 3.3, TEP 409 or TOEIC 490

• Pearson Test of English 39 or higher

• EIKEN: Step-Eiken 2nd grade of at least 75% and result pass
• Chinese Mainland's College English Test (CET): Band 4 or a total mark of 450 or above in the new CET-4
• Cambridge Certificate of Proficiency in English (CPE) of "C" or better

• Cambridge Certificate of Advanced English (CAE) score of "C" or better
• Cambridge General Certificate of Education - A Level Placement
Standard Pathways
Start in Fall or Spring
To guarantee admission as a sophomore into ASU degree programs, the 12-month program is required. However, students can enroll in ASU-USA Pathways for a one- or two-term study abroad, and credits can be transferred.
Term 1 Fall
August – December
Term 2 Spring
January – May
Term 3 Summer
June – August
Partial Pathways:
Students can enroll in ASU-USA Pathways for one or two terms, and credits can be transferable; however, to guarantee admission as a sophomore into ASU degree programs, the 12-month program is required.
Degree Programs
Successful completion of our program guarantees admission into these degree programs:
ASU-USA Undergraduate Business Pathway
Thunderbird School of Global Management degree programs (24 credits):
Bachelor of Global Management (International Business and Culture or International Language and Culture), BGM
Bachelor of Science (International Trade), BS
W.P. Carey School of Business degree programs (25 credits):
Business (Accountancy), BS*
Business (Communication), BA

Business (Global Logistics Management), BA
Business (Spanish Language and Culture), BA
Business (Sustainability), BA
*Accountancy program requires minimum 1160 SAT or 25 ACT
ASU-USA Undergraduate Arts and Sciences Pathway
New College of Interdisciplinary Arts and Sciences degree programs (25 credits):
American Studies, BA

Applied Computing, BS
Applied Mathematics, BS

Applied Science, BAS

Biology, BS

Biology, BA
Biology-Environmental Science, BS
Forensics, BS

Communication, BS

Communication, BA

Environmental Science, BS
History, BA
Interdisciplinary Arts and Performance, BA
Interdisciplinary Arts and Science, BA
Latin American Studies, BA
Philosophy, Religion and Society, BA
Political Science, BS
Political Science, BA
Psychology, BA

Psychology, BS
Social and Behavioral Science, BS
Social and Behavioral Science, BA
Social and Cultural Analysis, BA
Sociology, BS
Spanish, BA
Statistics, BS
Student Advising
Full-time student advisors are available to help students with orientation, immigration counseling, and the admission process to one of ASU's 600+ degree programs. In addition, there are several levels of academic service available to ASU-USA International Pathways students:
One-on-one academic advising and tutoring
Students will receive personalized advising from course selection through the transition into chosen degree programs at ASU or into another U.S. university. Students will also benefit from one-on-one tutoring services on campus.
Tailored academic classes  
Our academic support classes are linked with the academic courses that ASU-USA Pathways students take, to set up each student for success.
The Writing Center
The Writing Center at ASU West offers one-on-one writing assistance and proofreading for any skill level, to help students gain confidence in their writing abilities.
Conversation partners with American students
Make new friends and support your academic success by joining the Conversation Partners with American Students program.
About ASU West Campus Living
Living-learning communities provide a supportive, close-knit culture designed to help students succeed. ASU-USA Pathways students live in residence halls on the West campus. Designed to be a hub for student residential life, Casa de Oro residence facilitates student interaction for an authentic language-learning experience. It contains double occupancy suite-style units, including a social lounge, gaming lounge, study rooms, a community kitchen, laundry facilities, a business center and an interior landscaped courtyard. Casa de Oro is steps away from the new Verde Pavilion Dining facility and Sun Devil Fitness Complex and is walking distance from Las Casas Apartments, where continuing students live. Casa de Oro is also home to students with a wide variety of academic interests pursuing degrees from multiple ASU colleges. The residential restaurants feature full salad bars, deli, grill, homestyle entrees, international entrees, vegetarian and vegan meal options.
University Programs and Activities
University programs, services, events and activities provide students with many opportunities to thrive in the American education system, based on student preference and interest. Students also have access to dozens of cultural and outdoor activities, all within a short distance from Phoenix.
Free-time Activities You Can Plan
Weekend Trips
Grand Canyon - Be amazed by the beautiful Grand Canyon, one of the seven natural wonders of the world.
Sedona - Enjoy the red rock sandstone towers of Sedona, a majestic destination famous for its spiritual and recreational activities.
Tonto National Forest - Visit the largest of six national forests in Arizona and the fifth largest national forest in the United States with diverse scenery and elevations ranging from 1,400 feet (427 m) in the Sonoran Desert to 7,400 feet (2,256 m) in the ponderosa pine forests of the Mogollon Rim.
Old Tucson and Sonoran Desert Preserve - Learn about the 'Wild West' through a movie studio and then visit a museum focused on the Arizona desert animals and landscape.
Northern Arizona - In the winter, get a chance to play in the snow and enjoy the cooler climate, pine trees, and recreation in and around the town of Flagstaff.
Entertainment & Sporting Events
Grady Gammage Theater - Be entertained by a world-renowned Broadway show such as Lion King, Wicked, Phantom of the Opera, and Les Misérables at the exquisite Grady Gammage theater commissioned by the famous architect Frank Lloyd Wright.
Professional Sports - Easy access to professional sporting events such as Basketball (Phoenix Suns), Baseball (Arizona Diamondbacks), American Football (Arizona Cardinals), and Hockey (Arizona Coyotes).
Division I NCAA Collegiate Sports - Attend any of the ASU Division I NCAA Pacific-12 collegiate sports.
Museums & Gardens
Musical Instrument Museum (MIM) - Visit a world-renowned museum containing musical instruments from around the world.
Phoenix Art Museum - Visit the largest museum in the southwestern United States, providing access to exquisite art collections from all over the world to the people of Arizona.
Desert Botanical Garden - Students are free to explore the beautiful gardens and wildlife that inhabit the desert area.
Day Trips
Saguaro Lake Boat Tour - Relaxing, 90 minute-narrated cruise featuring exotic Arizona wildlife, towering canyon walls, and dramatic desert vistas - experience the magnificent desert beauty and natural wildlife of spectacular Saguaro Lake.
Downtown Phoenix, the Capital City of Arizona - Take the light rail directly from campus to downtown Phoenix, where you can enjoy events at the sporting arenas, spectacular food, first Friday art walks and an exciting night life.
Horseback Riding - Go for a horseback ride and explore native American ruins, ride through pine tree forests or the Sonoran desert, and encounter spectacular sunrise and sunsets.
Renaissance Festival - Attend this popular festival featuring elaborate activities, performances, food and costumes themed around the Renaissance era.
Program Costs

* Costs are for 2016-17. Subject to change.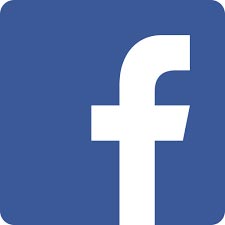 For more information:
Arizona State University-ASU-USA Pathways Program

Arizona State University-ASU-USA Pathways Program

ASU-USA Pathways Program Address:
4701 West Thunderbird Road
Phoenix AZ 85306
P: (480) 727-3394
ASU-USA Pathways Program Mailing Address
Mail Code 3504
PO Box 873504
Tempe AZ 85287
P: (480) 727-3394
Bachelor Degree
Accounting
Applied Mathematics
Bridge Programs
Business
Communication
Computer Science
Environmental Biology/Microbiology
Environmental Studies and Sustainability
Forensic Science
History
Logistics
Political Science
Science
Sociology
Statistics
English Programs
Bridge Programs
English for Academic Purposes